---
LE MINI WHO? THE SOUND OF THE UNDERGROUND
Le Guess Who?
Poster, banner, programme

A6, A1, A2, A3 / offset print, digital print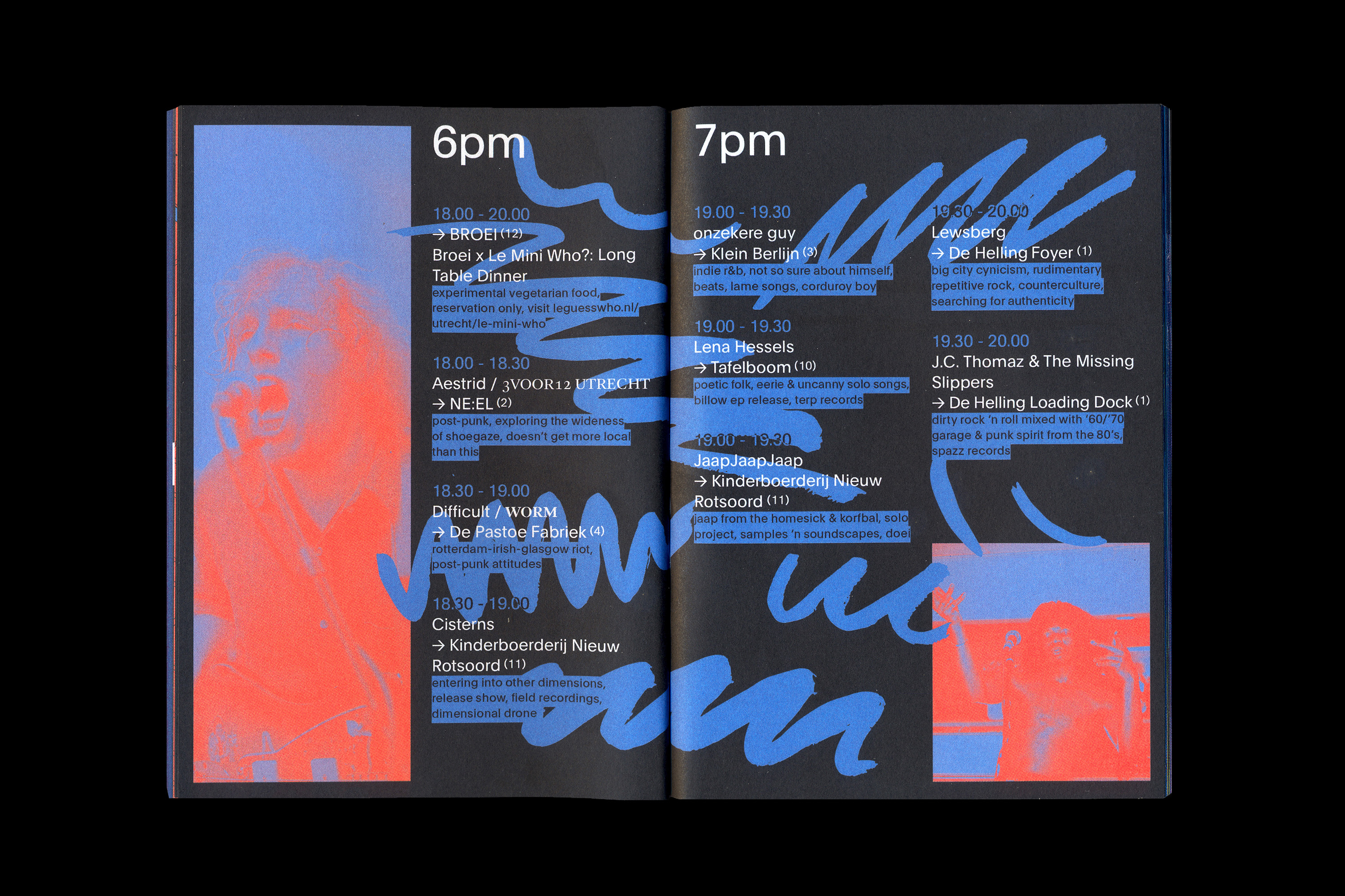 The free day part of the music festival Le Guess Who? The thriving neighbourhood around the Voorstraat (Utrecht,NL), is transformed into a downtown festival. Unknown upcoming band play in local venues like shops and bars. The identity changes every year and this one is inspired by all the not-so-well-known-yet, diverse and more experimental sounds that you can hear. Using the very creative and poetic descriptions, that are used to express what kind of music it is, also in the visuals.