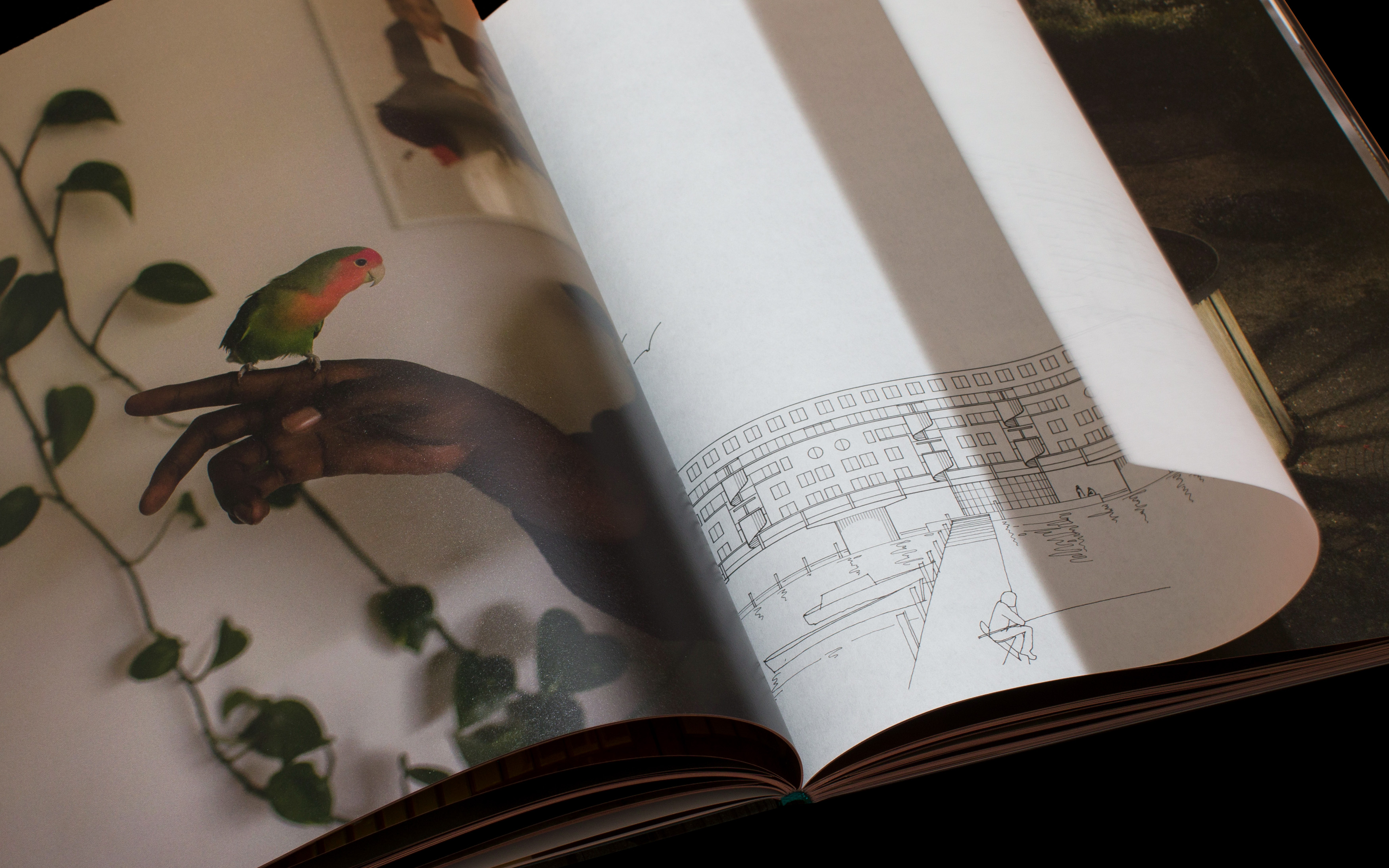 ---
Entre
Desiré van den Berg
Photobook
305 × 245 mm / offset print
'Entre' is a docufiction about the Entrepotbrug, a special building above the Borneohaven in Amsterdam East where photographer Desiré van den Berg has lived in recent years. The book contains five years of images: the winding building that has a retro-futuristic character through the round windows and spiral staircases, captured in all seasons, with the changing skies above, but also glimpses into the lives behind the outer walls through still lifes of interiors and portraits of her neighbours.
The book contains 114 photographs, interspersed with drawings by the architect, and notes by the photographer in Dutch describing the thought process surrounding the work over the years.
Project and photos:
Désire van den Berg
Text: Rolien Zonneveld
Close-up photos: The Book Photographer
---
XEROX
Atlas Contact
Cover
200 x 135 / offset print
XEROX, a novel by Fien Veldman about a servicedesk employee who starts talking to her Xerox printer.


---
COMMON GROUND
European Cultural Foundation
Magazine
255 × 175 mm / offset print
The third issue of Common Ground, the annual magazine of the European Cultural Foundation, created to celebrate Europe Day. Europe Day is celebrated on May 9, since on that date in 1950 a statement (the Schuman declaration) was made by French foreign minister Robert Schuman. It proposed to place French and West German production of coal and steel under one common High Authority. This organization would be open to participation of other Western European countries. This cooperation was to be designed in such a way as to create common interests between European countries which would lead to gradual political integration, a condition for the pacification of relations between them. It was the beginning of what would become our current European Union.

Robert Schuman: 'Europe will not be made all at once, or according to a single plan. It will be built through concrete achievements which first create a de facto solidarity.'

Cover Photo: Poike Stomps


---
A City Eating Itself
Affeclab
Identity
divers / divers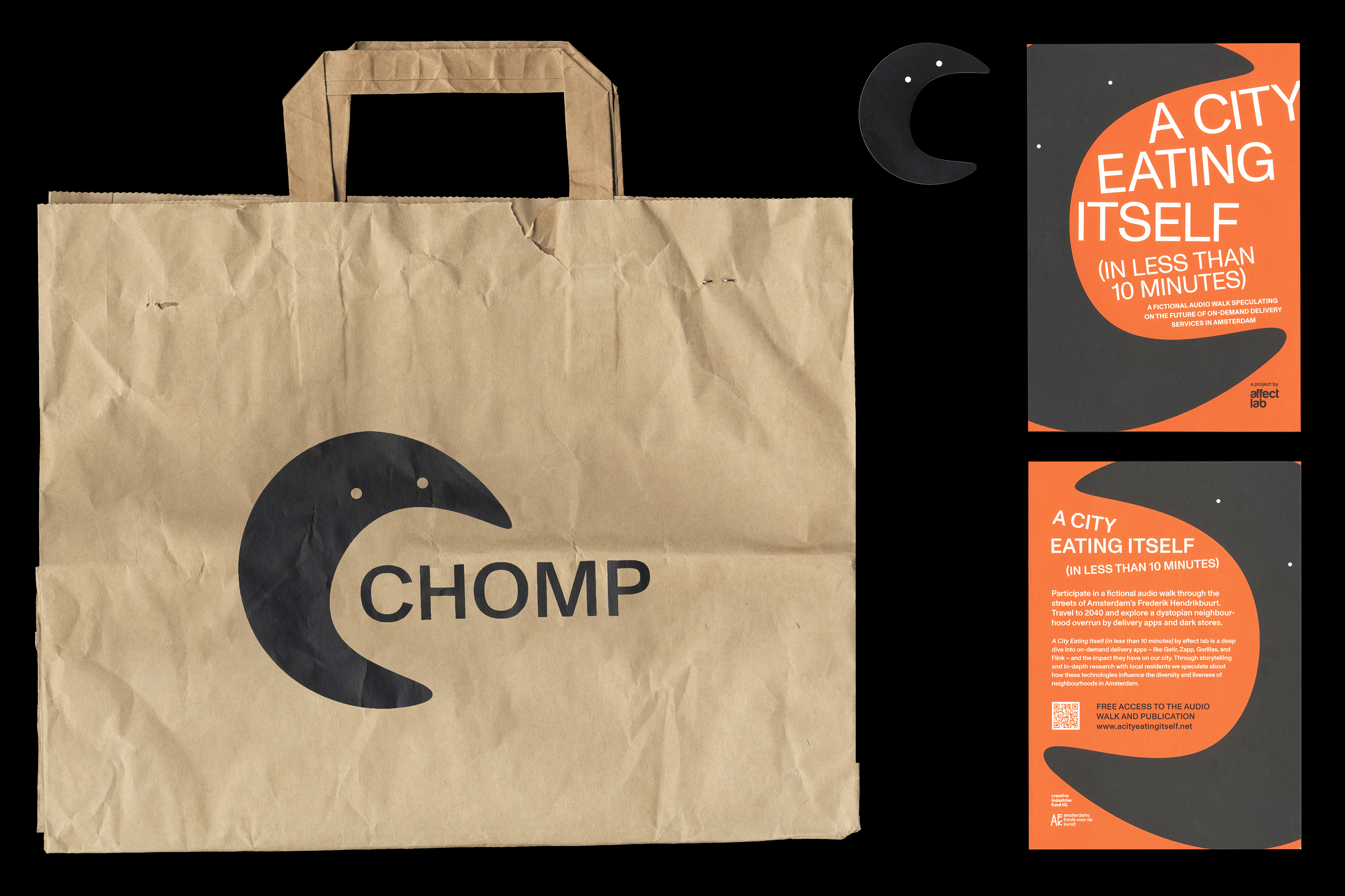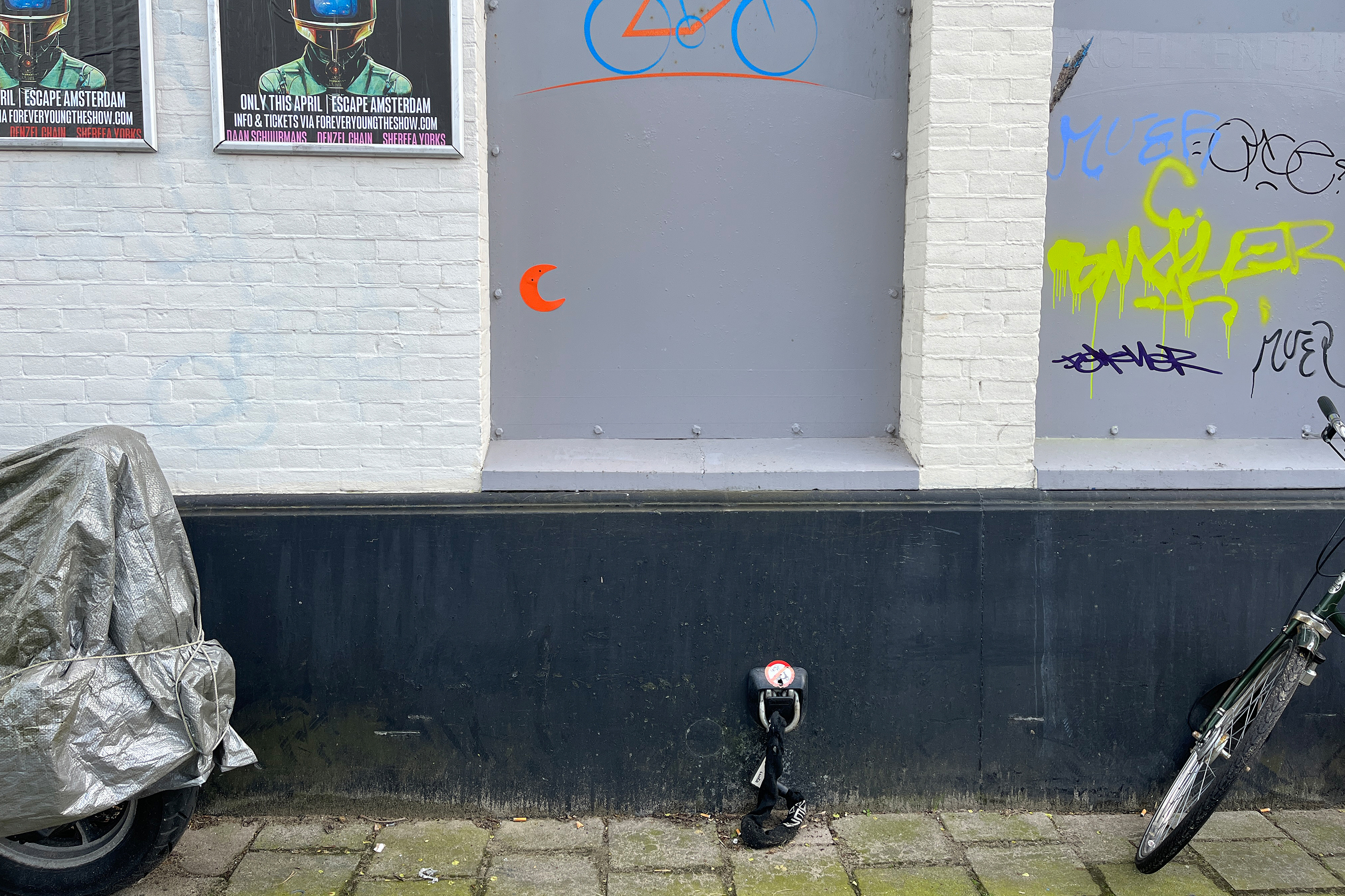 A City Eating Itself (in less than 10 minutes) is a design research & interactive storytelling project, made Affectlab, exploring the impact of on-demand delivery services on the social fabric of Amsterdam. With the rise of the platform economy, affect lab noticed a shift – from the city as a space for chance encounters and neighbourly interaction to a place of individualist consumption, catalysed by pandemic lock downs. A City Eating Itself focuses on one form of consumption: on-demand delivery services, known as flash delivery (flitsbezorging in Dutch).

Most photos: Anisa Xhomaqi