---
MADE IN BRABANT
Stan Heerkens
Book
280 × 210 mm / digital print
During daytime, the Brabant countryside is the domain of nature lovers and hikers; in the evening it turns into the workspace of drug criminals and other shady figures. This seamless mixture of upper and lower world is typical of Brabant. Over the past decades, this province has grown into the drug barn of Europe, renowned worldwide for one of its most profitable export products: xtc. Photographer Stan Heerkens dived behind the facade of the pittoresk countryside and managed to capture this in images. Writer Jan van Tienen wrote an introduction to his work.


---
THE WATERMOUNTAINS
Poster
420 × 694 / giclee print
'The watermountains' is a work inspired by the melting ice peeks and the (destroying) power of water. Limited edition of 30, Giclee printed on hahnemühle paper. Available for purchase at Gallery Elkaar.

---
IN DE RIJ VOOR DE NACHTBOOT
Das Mag / Confituur
Book
190 × 130 mm / offset print
---
ZUURSTOF
Uitgeverij Vrijdag
Book
170 × 170 mm / offset print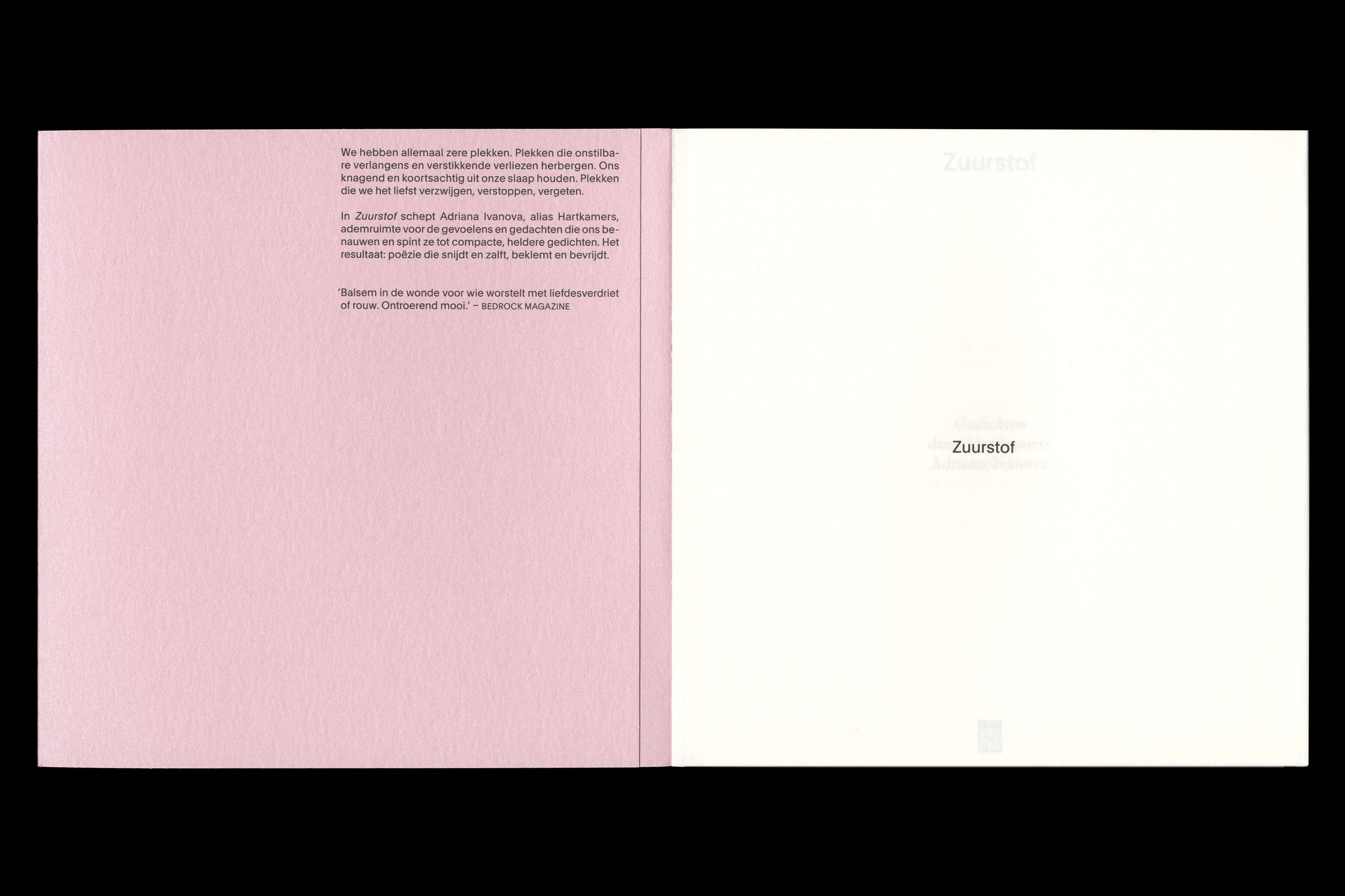 Zuurstof (Oxygen) is a collection of poetry and the debut of writer Adriana Ivanova. The book is divided into 4 four chapters, oxygenated (I'm almost there), oxygen poor (I'm not there), nitrogen (I'm gone) and oxygen (I'm almost there). In her words: 'We all have sore spots. Places that harbor insatiable desires and stifling losses. Gnawing and feverishly keeping us awake. Places we prefer to conceal, hide, forget.'