---
Ancestors Unknown
Stadsarchief Amsterdam
Exhibition
Divers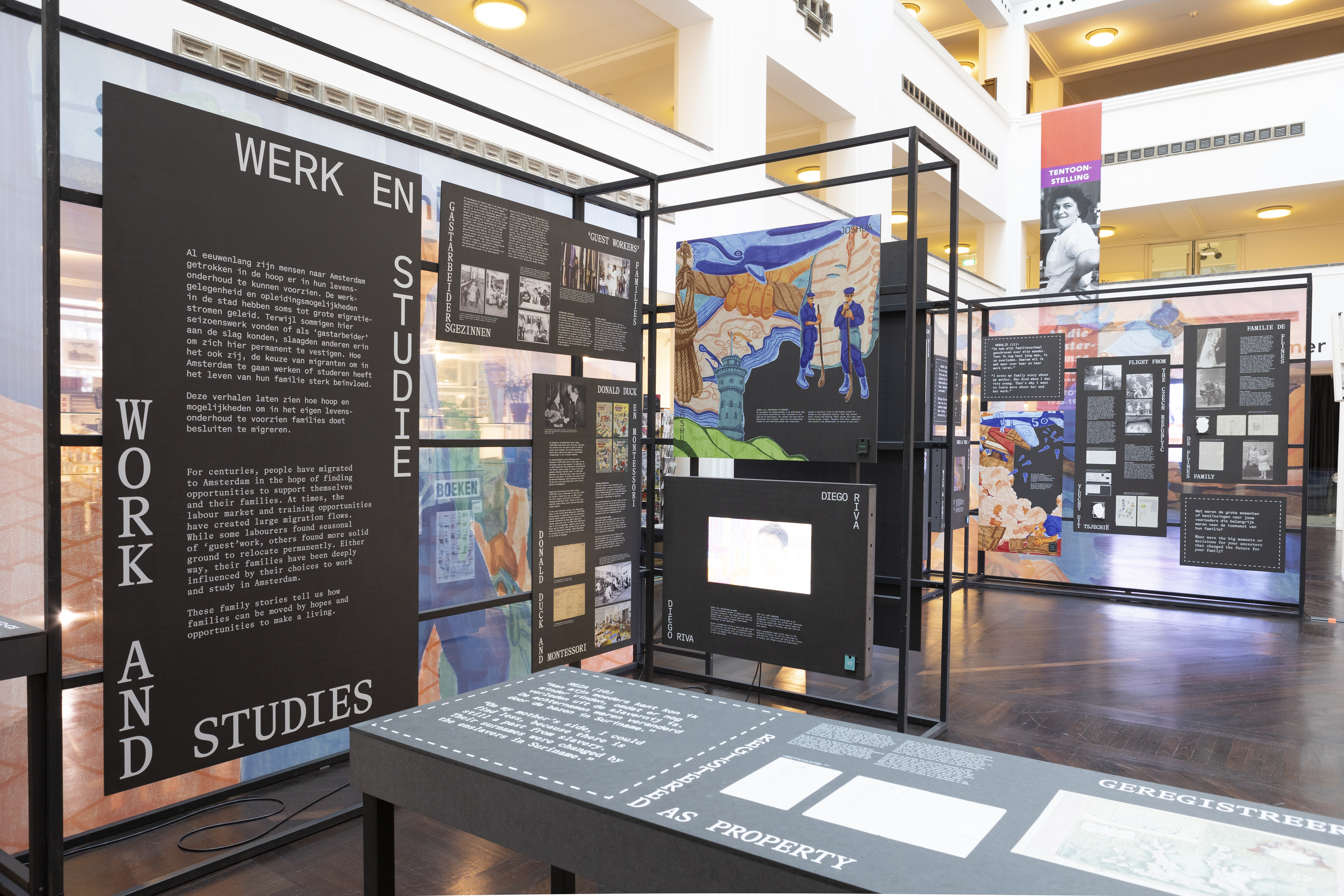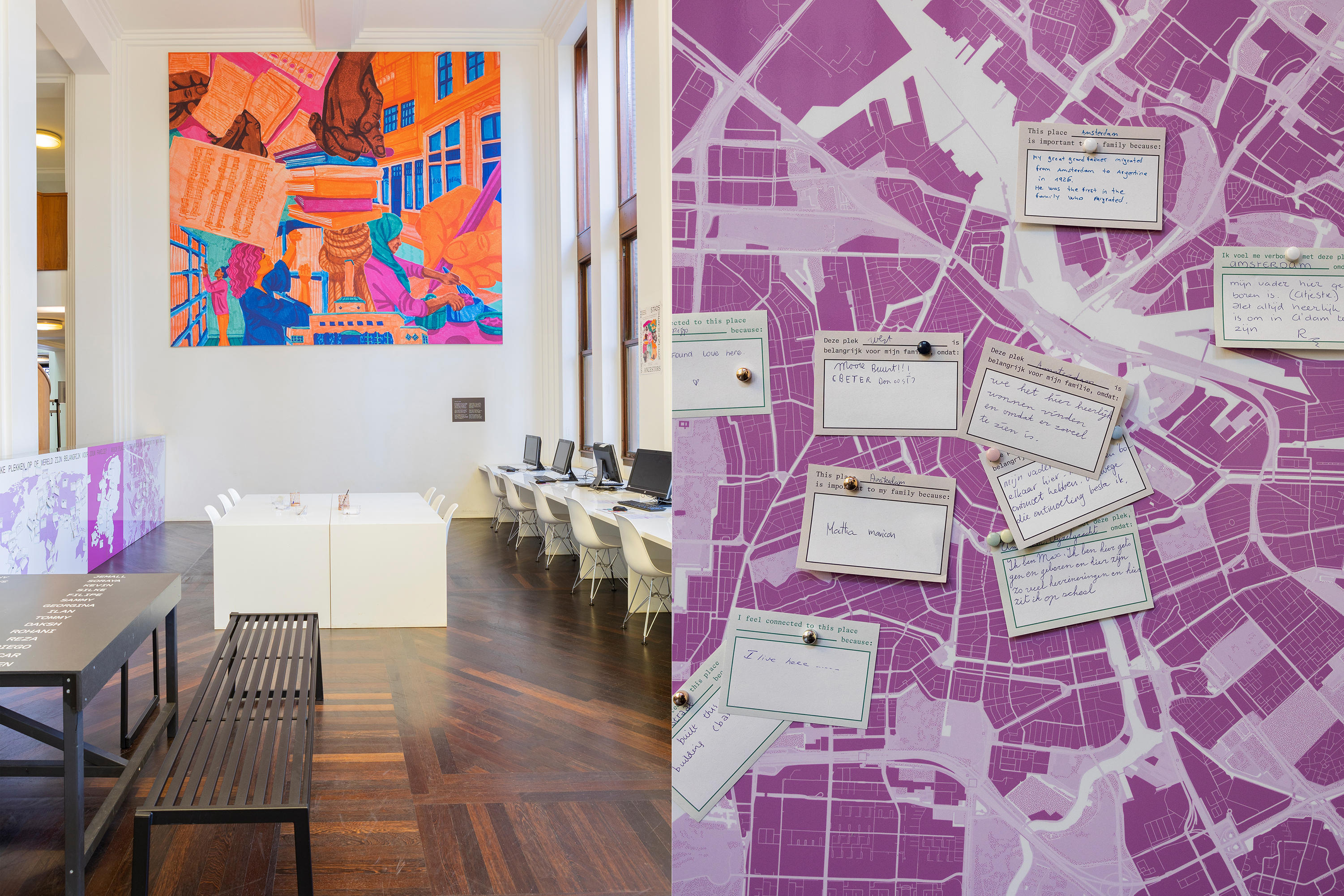 Graphic identity for Amsterdams Ancestors or Stadsver)wanten. An exhibition in the City Archives (Stadsarchief) of Amsterdam, based on a project of Ancestors Unknown in which pupils from primary schools in Amsterdam researched their family history in a personal and creative way.
The exhibition mixes their stories which relate to love, colonial heritage, migration for studies, and safety issues and shows how Amsterdam turned into a very diverse city in which people sometimes have much more in common in their history than you would think at first sight.
Exhibition design:
Rogier Martens
Illustratons:
Hedy Tjin
Video:
Jeremy Flohr
Photos:
Zindzi Zwietering
---
Bron
The Eriskay Connection
Photobook
230 × 290 mm / offset print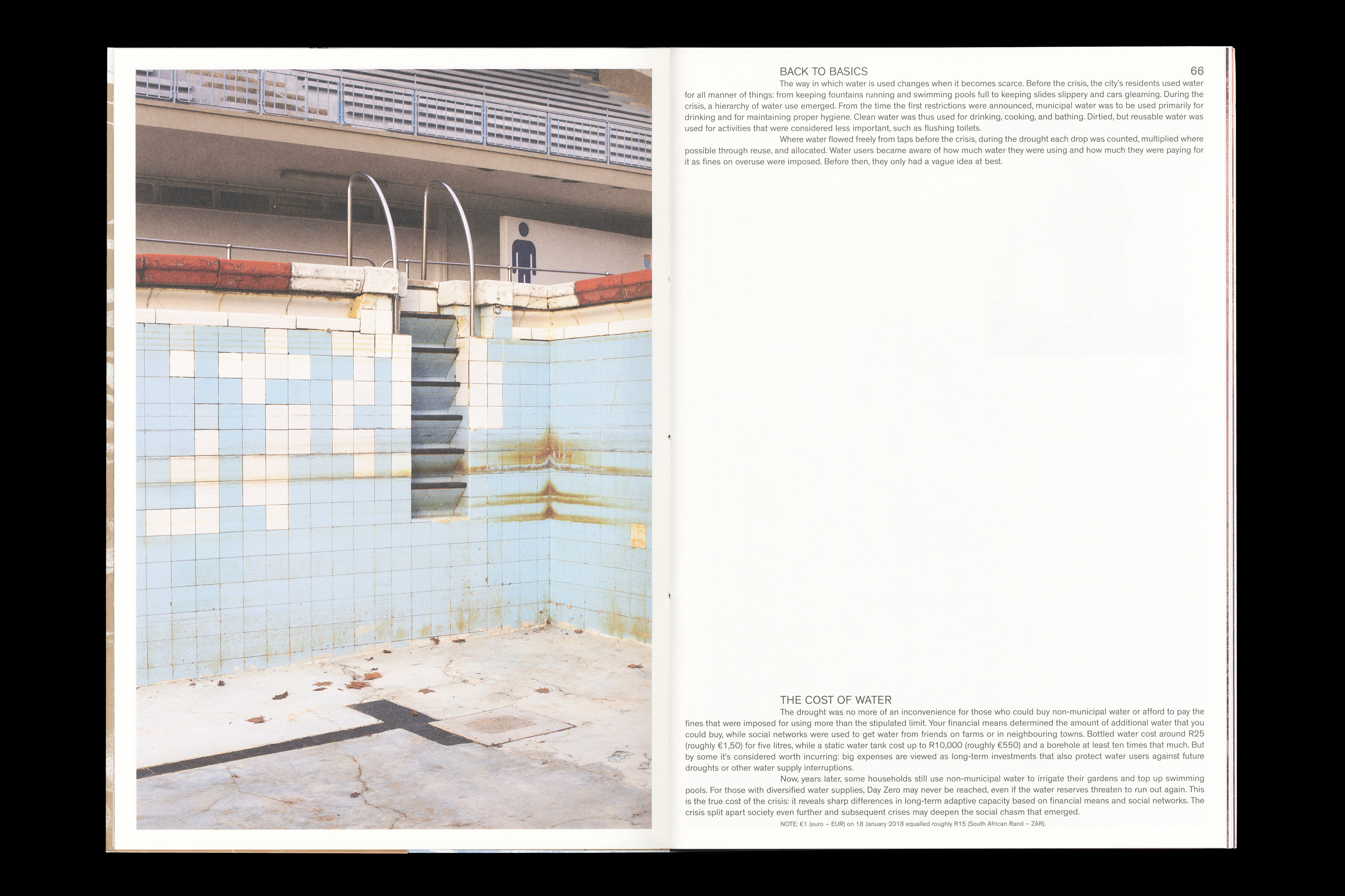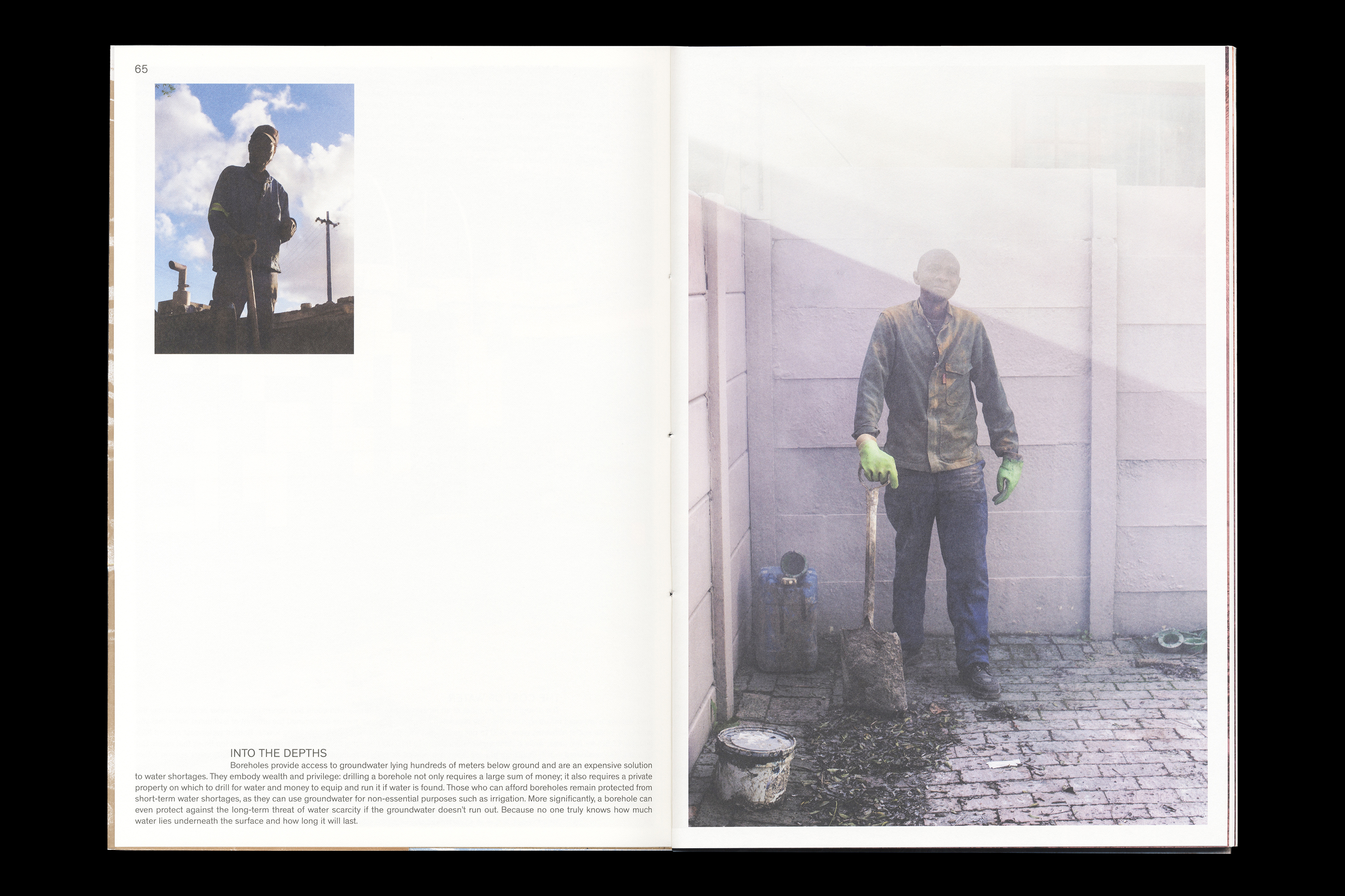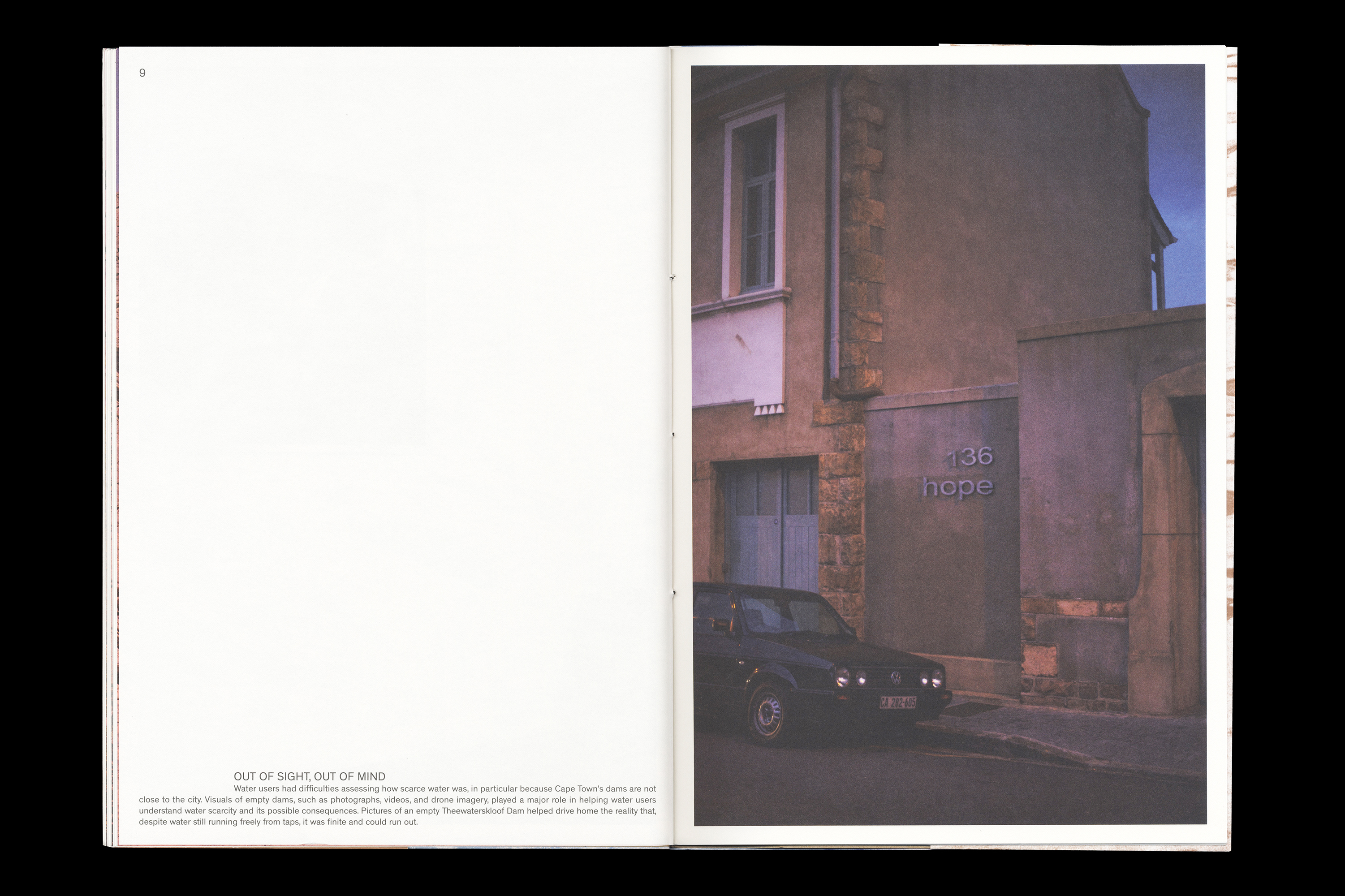 I saw empty pools and recycled my water at home. Still, I found it hard to grasp. The scarcity turned out to be way less visible than I expected and that exactly interested me. Only when I saw the empty dams outside the city, I realised that something was really wrong.
April 12, 2018: Day Zero, the day that the whole city of Cape Town would run out of water. The countdown to Day Zero was supposed to be a countdown to chaos. Zindzi Zwietering (NL) spent two months in the city to document the crisis.
Bron reflects on South Africa's water crisis and questions how urban citizens relate to a changing earth. An earth on which a quarter of the world population deals with extreme shortages. We are highly dependent on natural sources, but they have become more and more invisible for citizens of urban areas. How can we as a society really comprehend the significance of the situation as long as there is still water flowing from our taps?
Bron investigates the human perspective, not only on one country, but on a world exposed to climate crisis. Zwietering brings to life how invisible phenomena increasingly shape our daily lives. She renders the abstract clear and brings the hidden into focus.
Project and photos:
Zindzi Zwietering
Text: Lise Swartz
Close-up photos: the Eriskay Connection
---
Waarom kruip je nog als je vliegen kan?
Tolhuistuin
Mural
30700 × 2490 mm / glued sheets of paper
Mural made in collaboration with artist
Dewy Elsinga
(Butterfingaz) based on a poem of spoken word artist Zaïre Krieger. Waarom kruip je nog als je vliegen kan? (Why do you still crawl when you can fly?)
Zoveel wind en storm
zijn door je propellors
gegaan,
maar de lijdensweg die
je dacht dat je zou
ombrengen is je
startbaan
Waarom kruip je nog,
als je vliegen kan?
Photos:
Zindzi Zwietering
---
Anangsieh Tories
Atlas Contact
Book
135 × 190 mm / offset print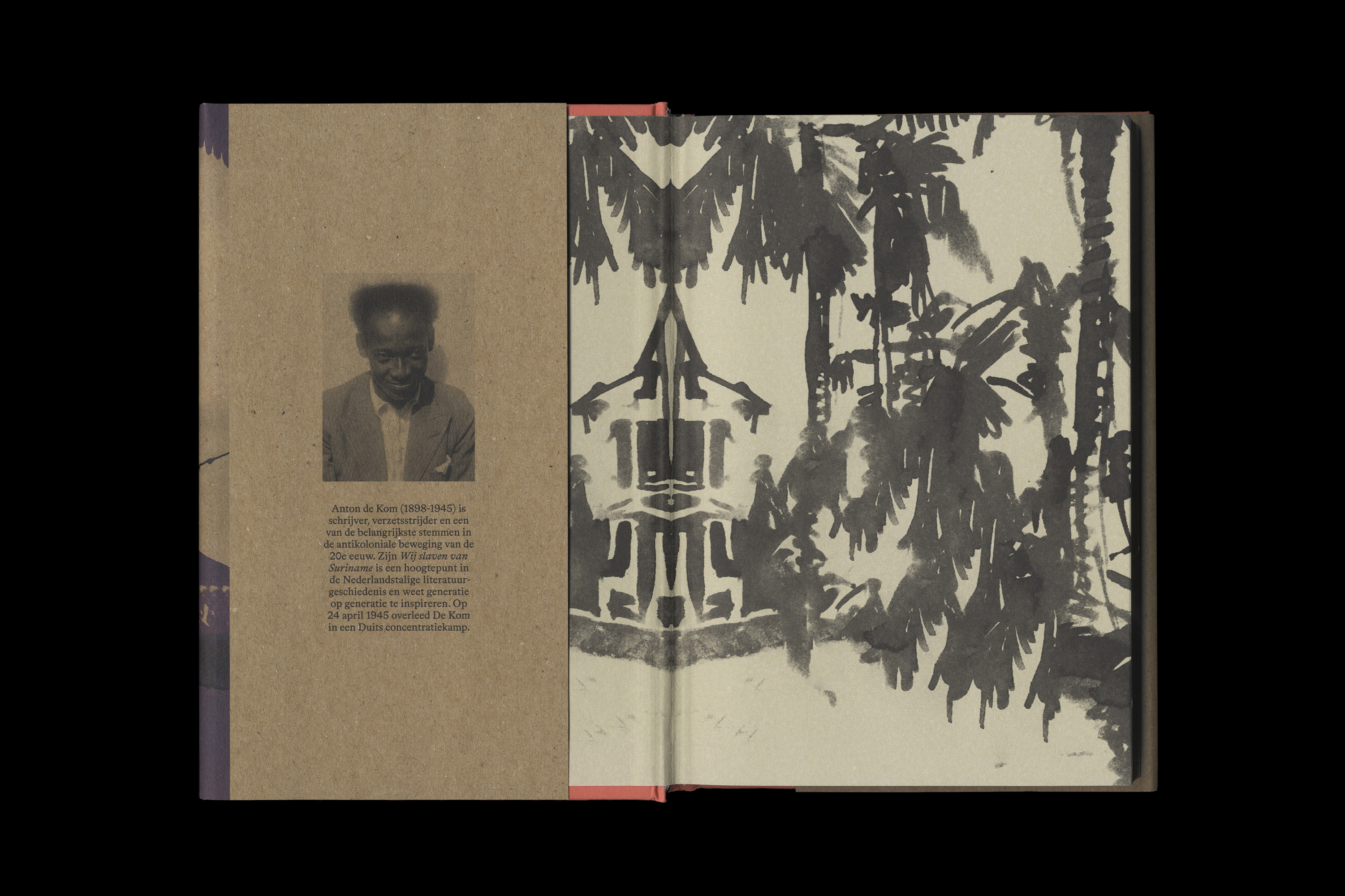 Four beautiful stories about the spider Anangsieh by Anton de Kom, author of the famous book 'Wij Slaven van Suriname'. Anton de Kom (1898-1945) is one of the most important voices in the anti-colonial movement of the 20th century. 'Freedom fighter, resistance hero, trade unionist, activist, state and exile' on the pedestal of his statue in Amsterdam. In the 1930s, De Kom was banned from Suriname. During the Second World War he was active in the Dutch resistance. He died in a German concentration camp on 24 April 1945. In 'Anangsieh tories' Anton de Kom gives his own twist to the fairytale stories about the slender, shrewd spider.

Illustrations: Brian Elstak
Illustration backside hardcover: Nola Hatterman