---
NEIGHBOURHOOD OF COMMONING
Dimitri van den Wittenboer, Pankaj Tiwari
Visual
Divers / digital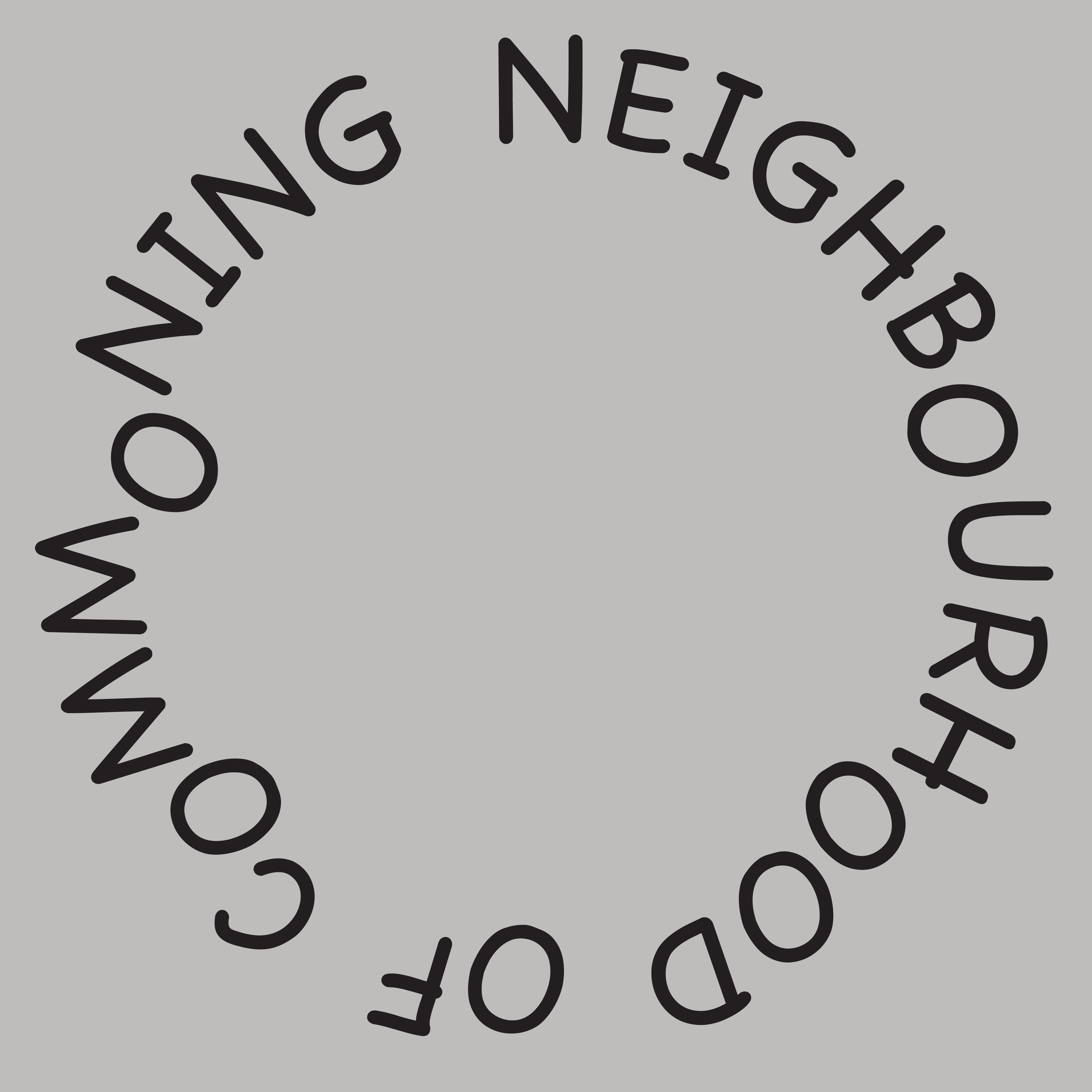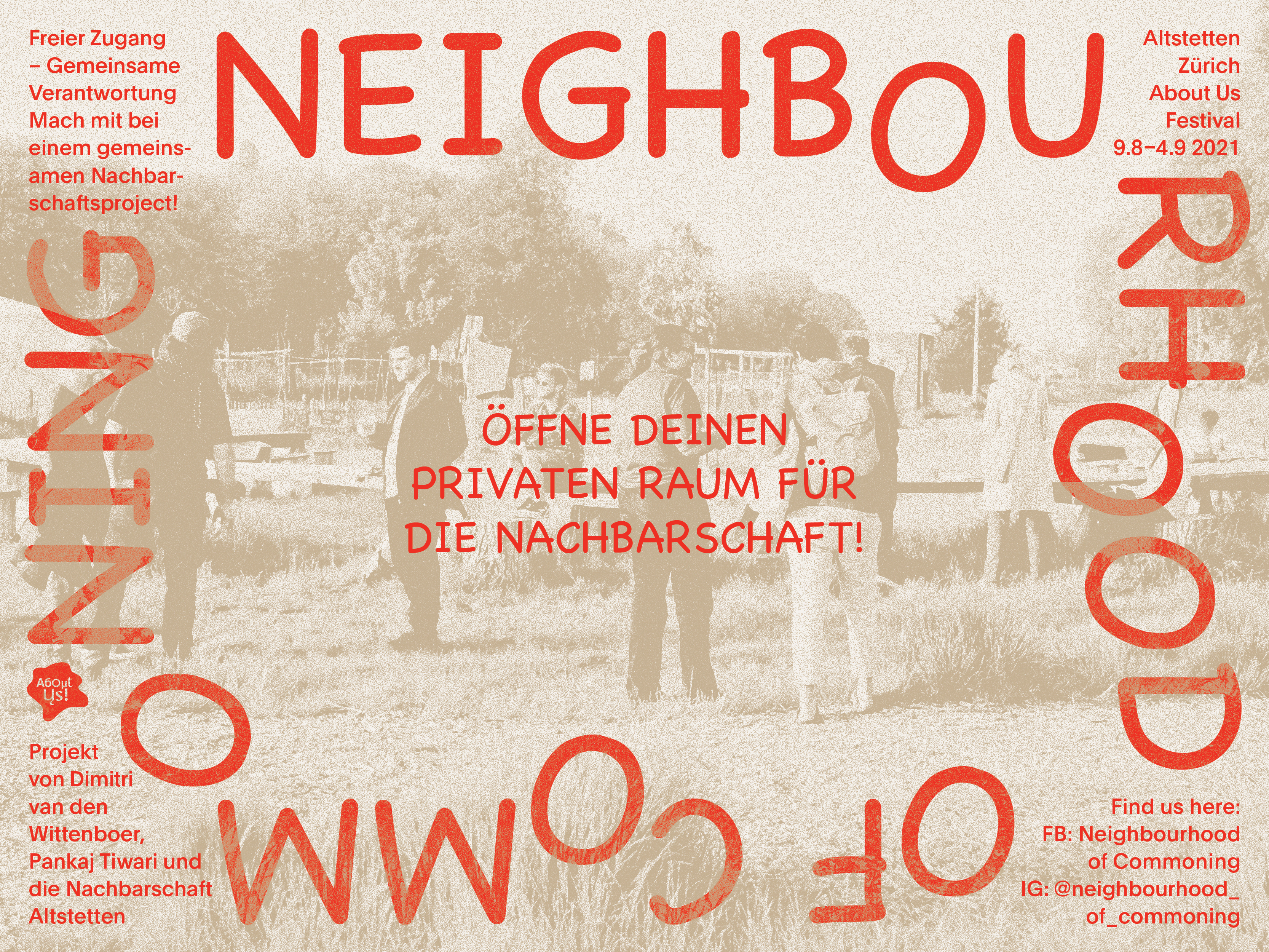 Artwork for Neighbourhood of Commoning, a project by Dimitri van den Wittenboer & Pankaj Tiwari. They explore what 'commons space' can contribute to the public life in the neighbourhood and how it can be different from private and public space. For this project they invited the citizens of Altstetten, Zurich CH, to transform their private spaces such as Apartments, Garages or Gardens into a 'commons space' for the duration of 4 weeks. The 'commons space' is organised by the neighbourhood collectively and took place from the 9th of August till the 4th of September during the About Us Festival. (Dutch only).


---
[THERE]
Kaylie Kist
Publication
145 × 200 mm / digital print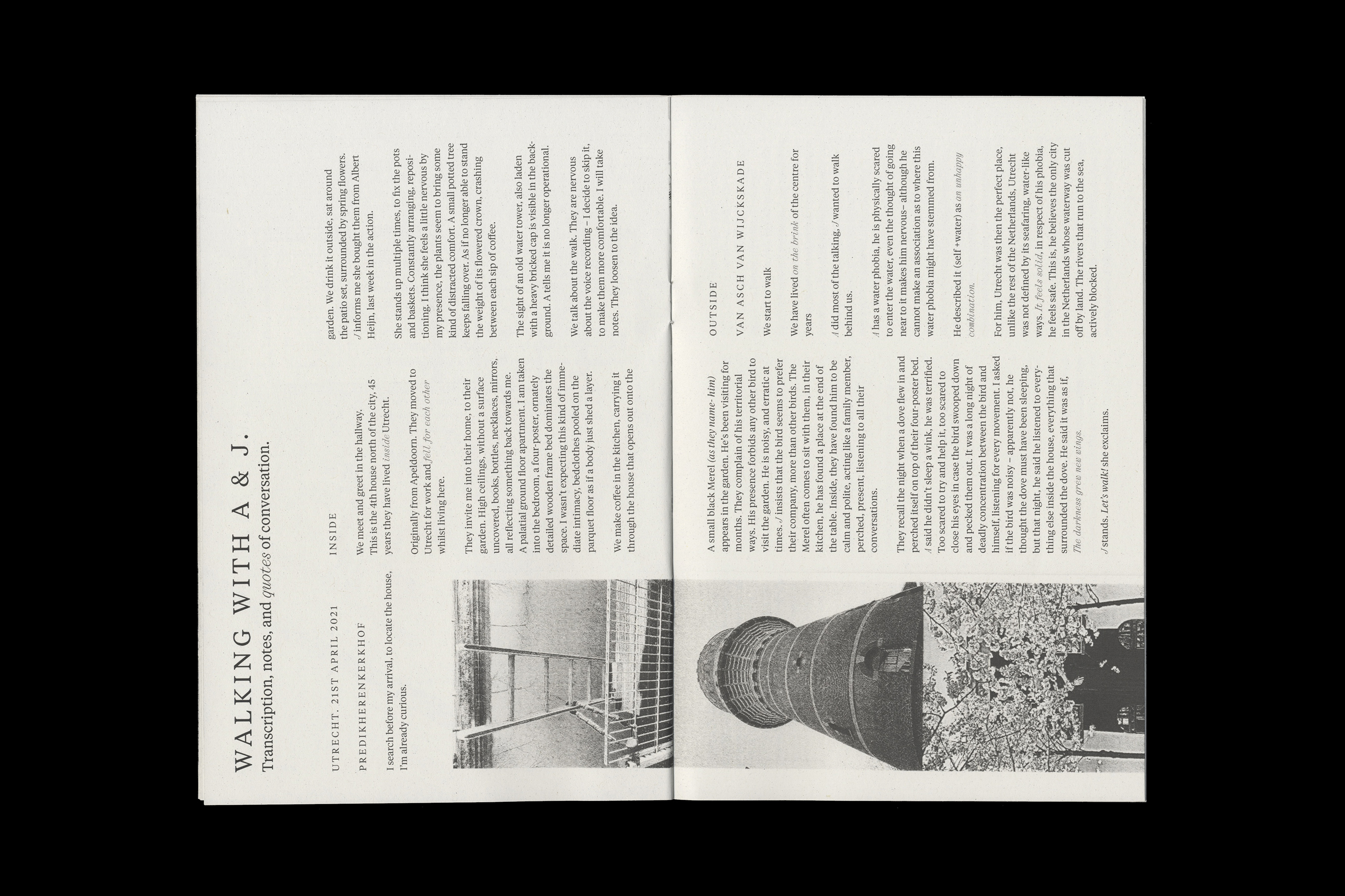 [THERE] Somewhere between Here and There. Artist and writer Kaylie Kist explores the topic of walking in its broadest sense. She tread the streets with her collaborators, whilst also exploring the hidden layers of memory in relation to locality. These conversational and sonic searching's, recontour the geographic tissue of place, and how it is wrapped around recollections, often highlighting invisible structures, and systems that shape our being.

The publication bundles all of her research in two parts. A booklet with the walks fold into the book with the broader artistic research. In addition to that there is a third part with sonic compositions.



---
COMMON GROUND
European Cultural Foundation
Magazine
255 × 175 mm / digital print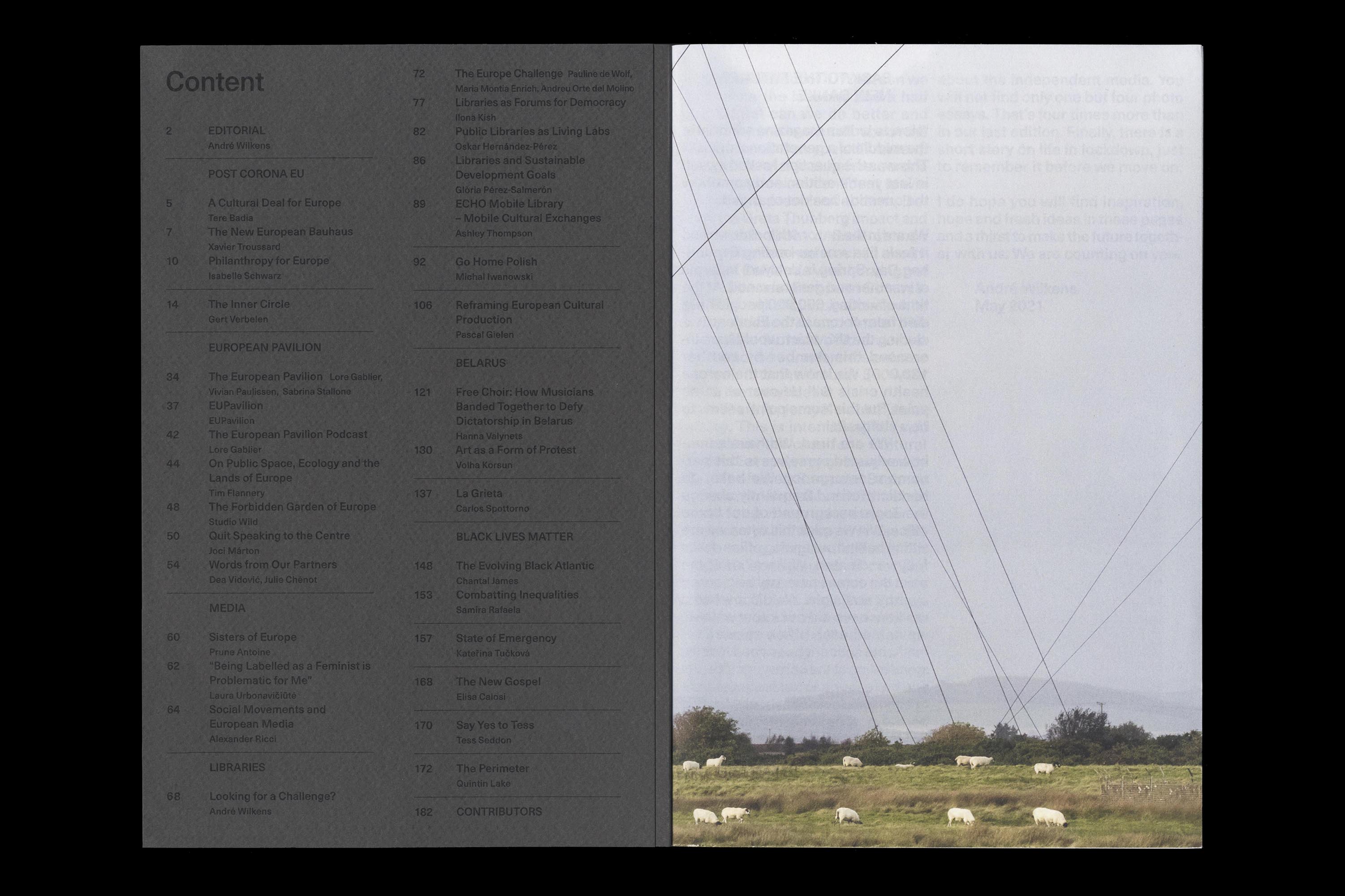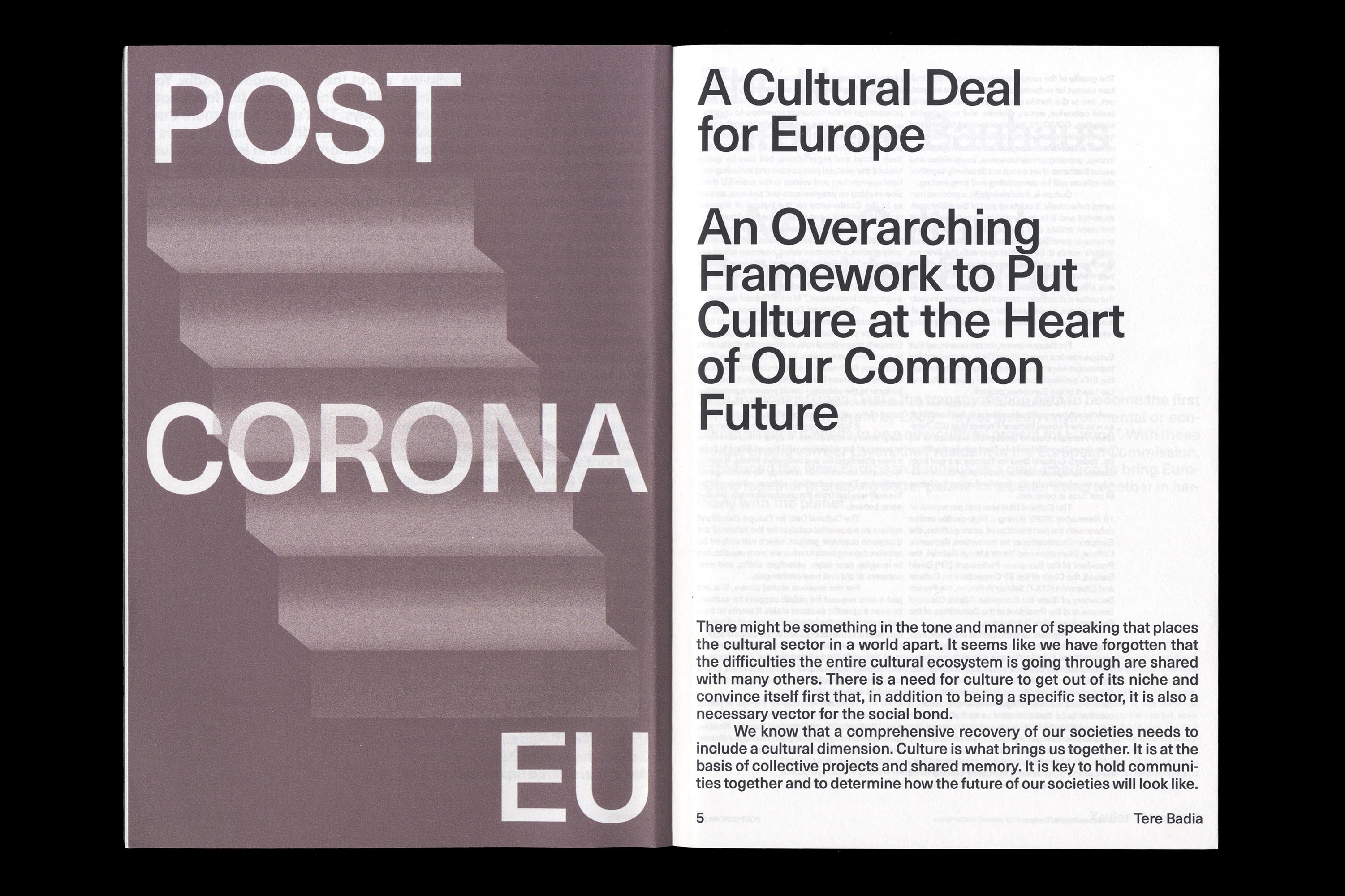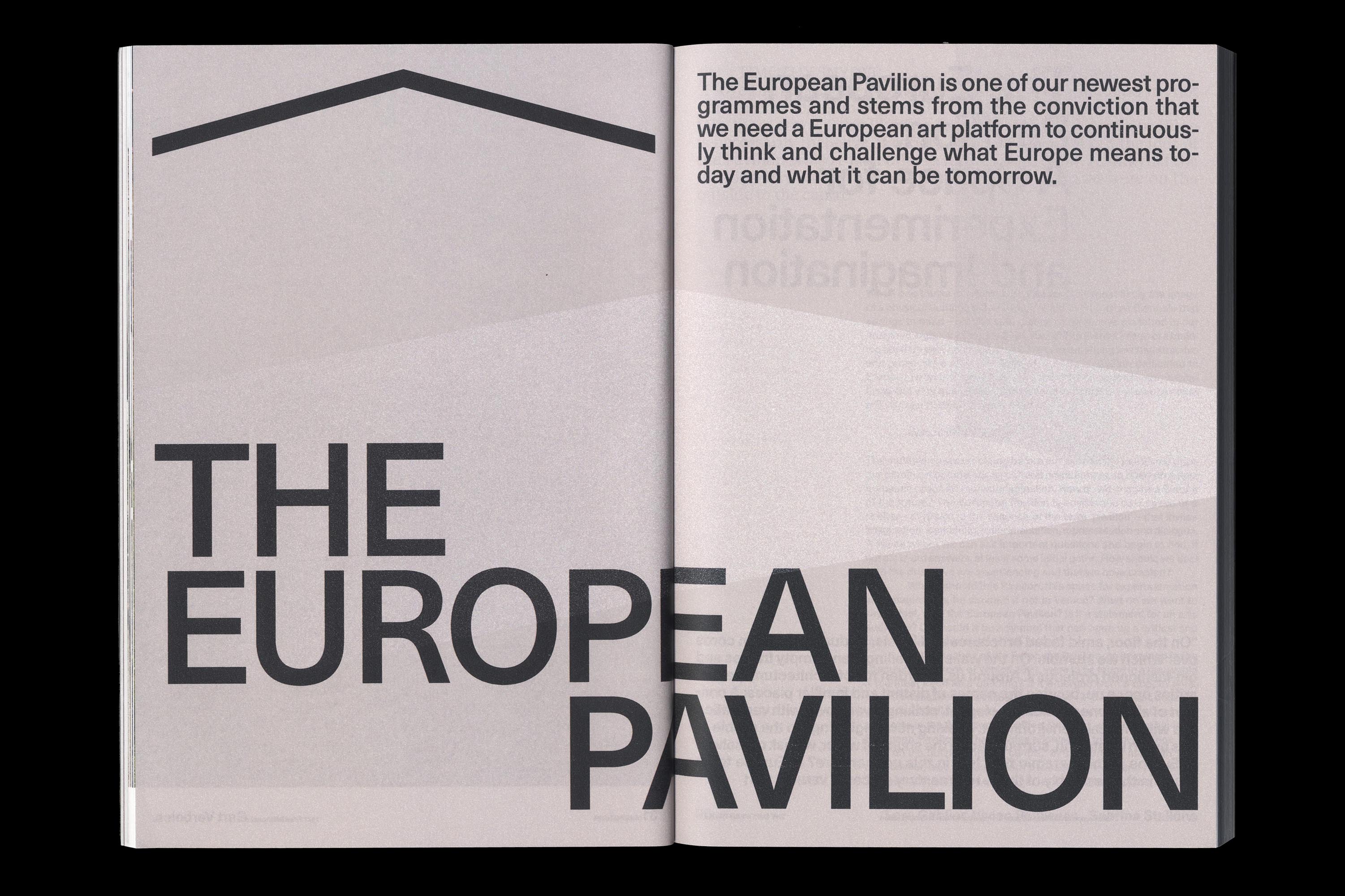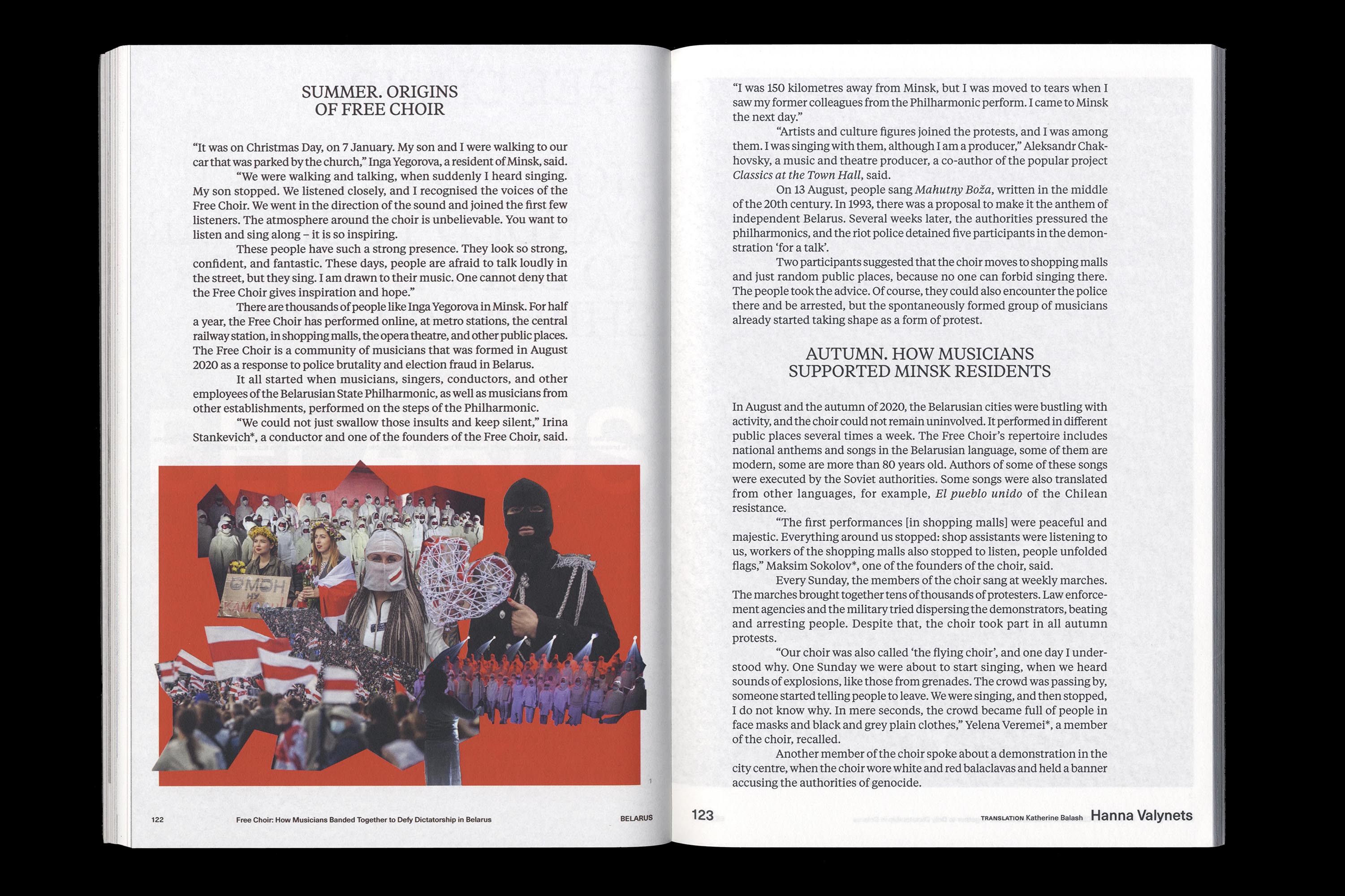 The second issue of Common Ground, the annual magazine of the European Cultural Foundation, created to celebrate Europe Day. Europe Day is celebrated on May 9, since on that date in 1950 a statement (the Schuman declaration) was made by French foreign minister Robert Schuman. It proposed to place French and West German production of coal and steel under one common High Authority. This organization would be open to participation of other Western European countries. This cooperation was to be designed in such a way as to create common interests between European countries which would lead to gradual political integration, a condition for the pacification of relations between them. It was the beginning of what would become our current European Union.

Robert Schuman: 'Europe will not be made all at once, or according to a single plan. It will be built through concrete achievements which first create a de facto solidarity.'

Cover Illustration: Leonie Bos


---
POPPODIUM VAN DE TOEKOMST
Ekko
Visual
Divers / digital
Poppodium Ekko made a podcast in which they look to the future. In a six-part podcast series, twelve guests from the music industry talk about how music venues got to where they are now, what changes they believe still need to change to keep music venues viable. The podcast consists of six episodes and are available for listening
here
(Dutch only).