---
COMMON GROUND
European Cultural Foundation
Magazine
255 × 175 mm / digital print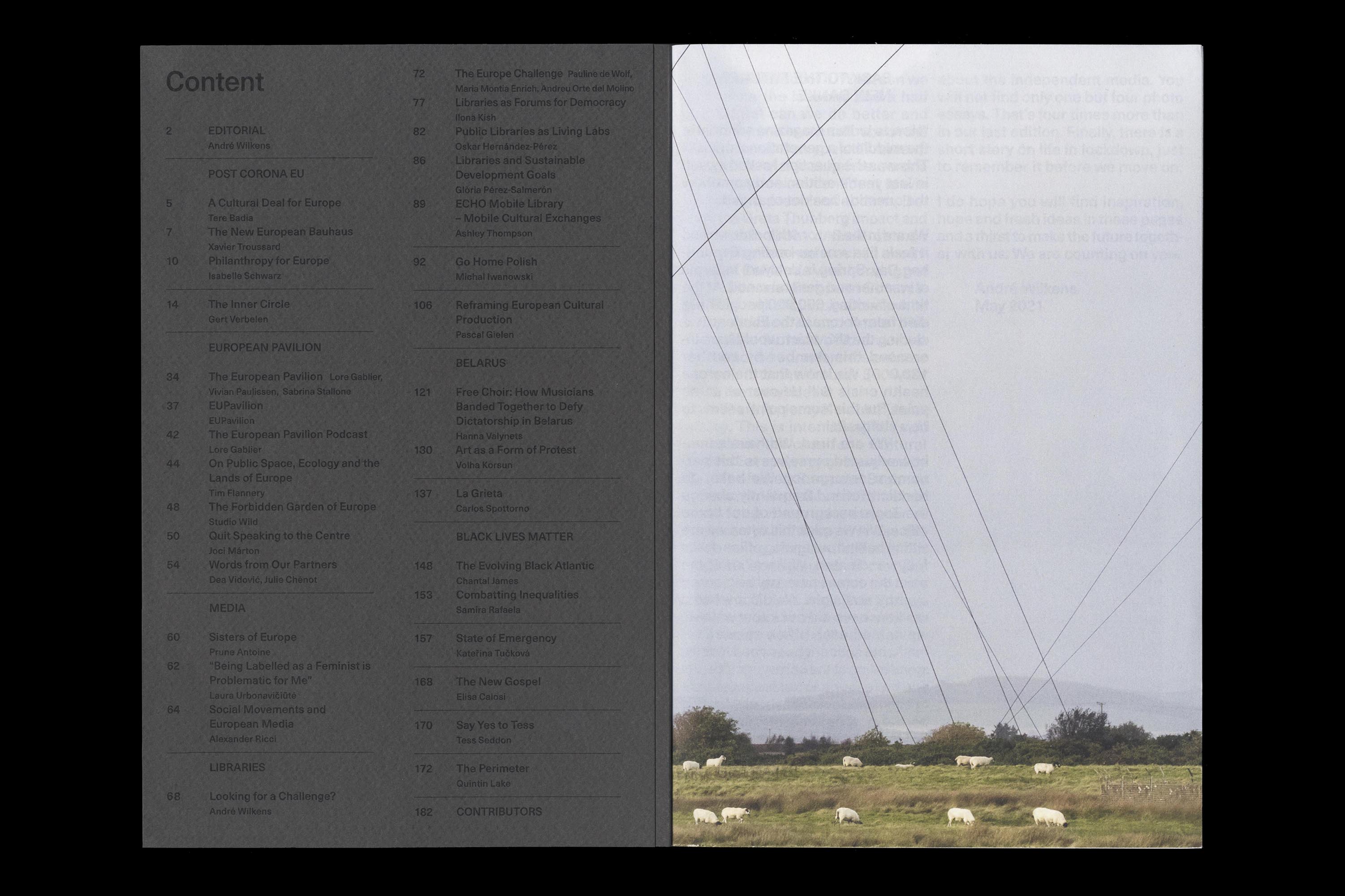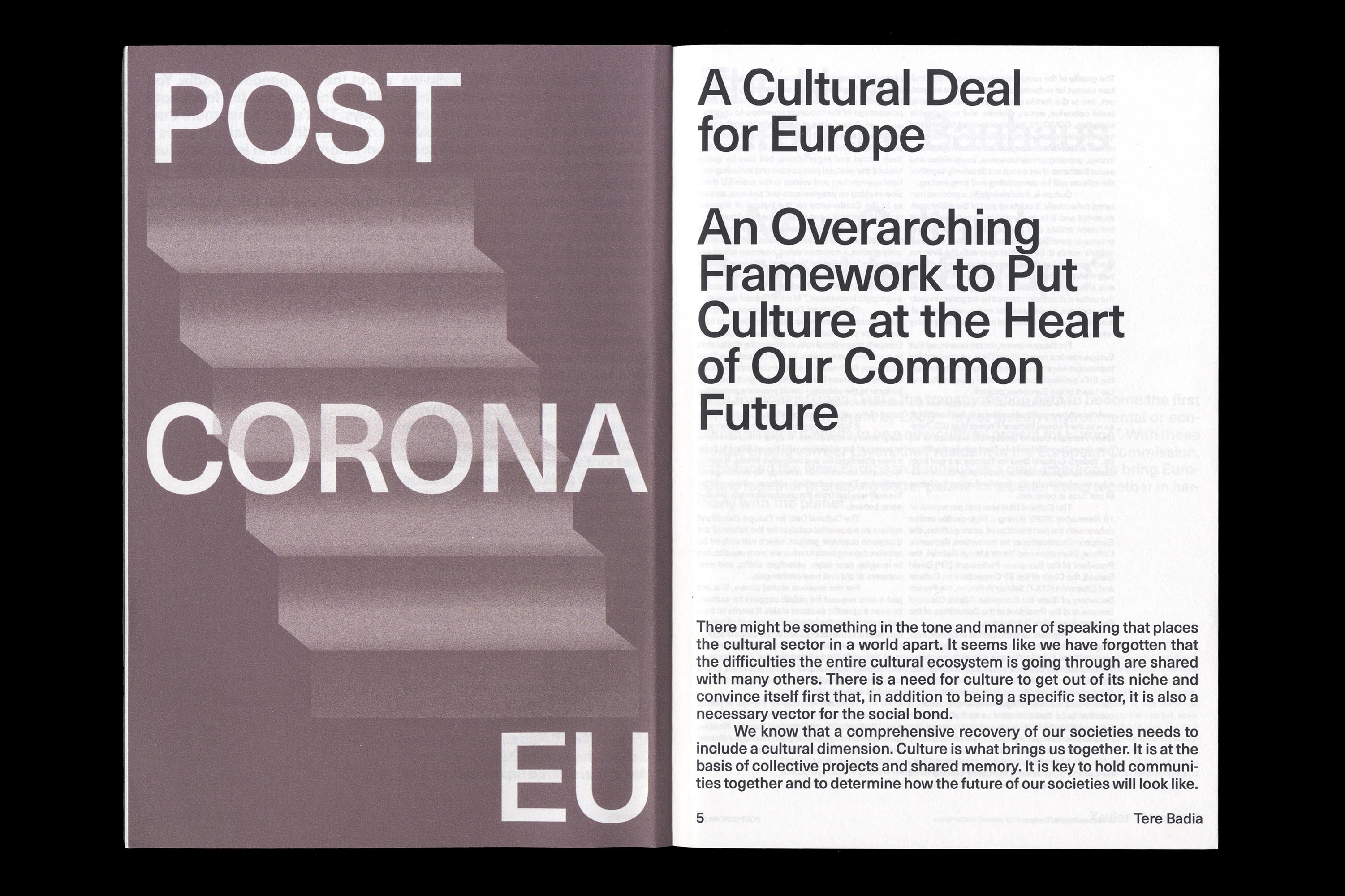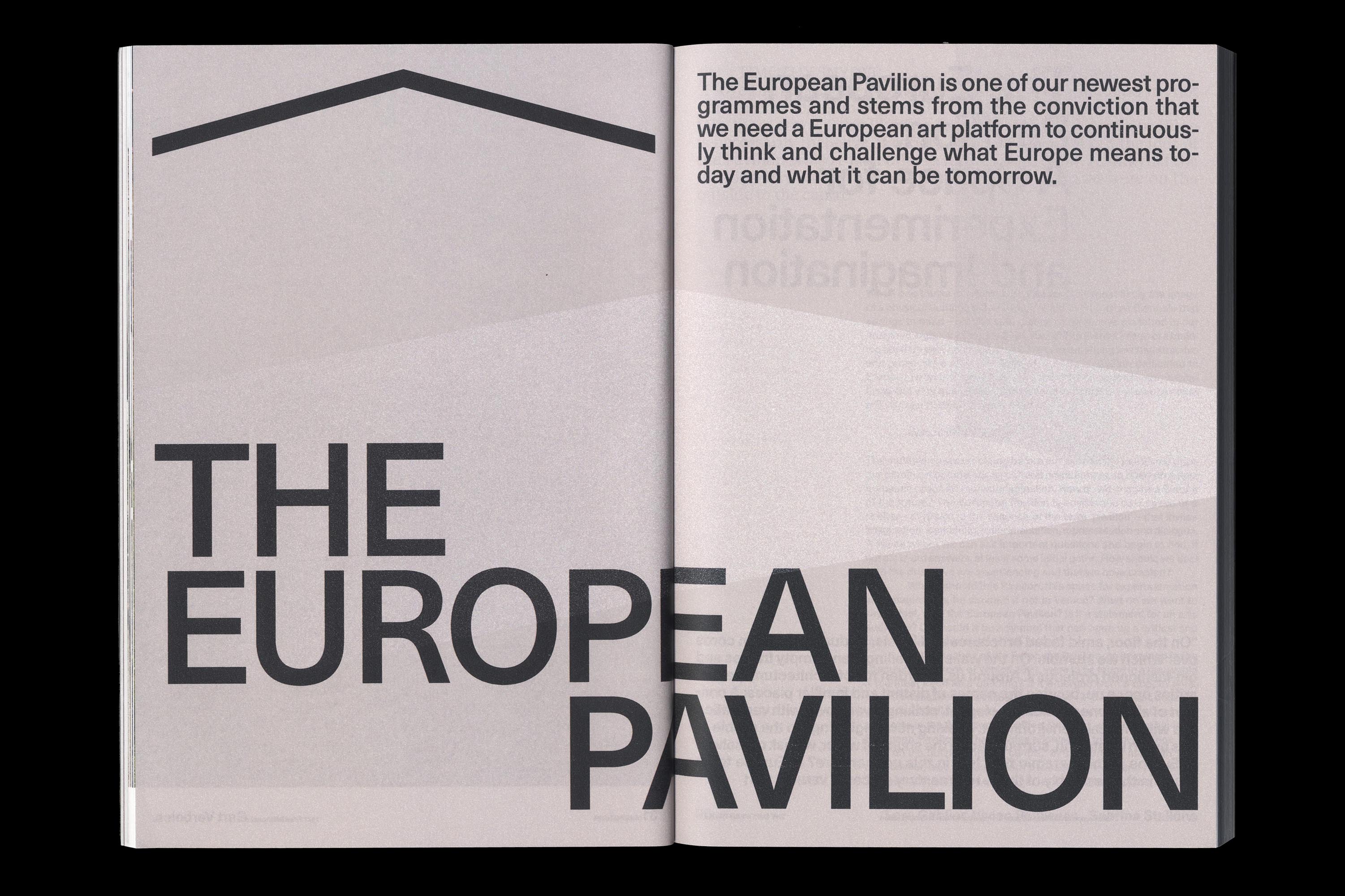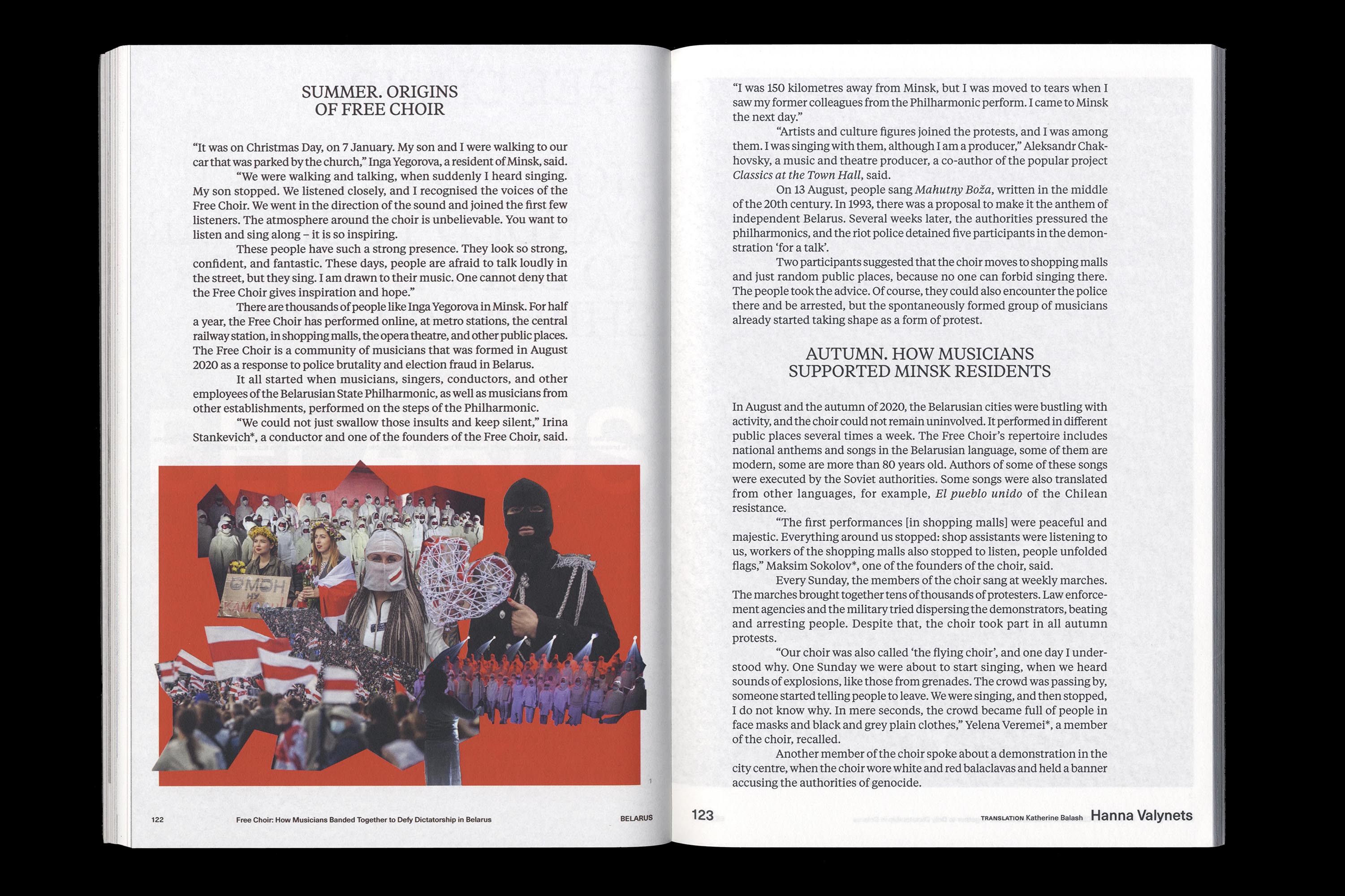 The second issue of Common Ground, the annual magazine of the European Cultural Foundation, created to celebrate Europe Day. Europe Day is celebrated on May 9, since on that date in 1950 a statement (the Schuman declaration) was made by French foreign minister Robert Schuman. It proposed to place French and West German production of coal and steel under one common High Authority. This organization would be open to participation of other Western European countries. This cooperation was to be designed in such a way as to create common interests between European countries which would lead to gradual political integration, a condition for the pacification of relations between them. It was the beginning of what would become our current European Union.

Robert Schuman: 'Europe will not be made all at once, or according to a single plan. It will be built through concrete achievements which first create a de facto solidarity.'

Cover Illustration: Leonie Bos


---
POPPODIUM VAN DE TOEKOMST
Ekko
Visual
Divers / digital
Poppodium Ekko made a podcast in which they look to the future. In a six-part podcast series, twelve guests from the music industry talk about how music venues got to where they are now, what changes they believe still need to change to keep music venues viable. The podcast consists of six episodes and are available for listening
here
(Dutch only).
---
MADE IN BRABANT
Stan Heerkens
Book
280 × 210 mm / digital print
During daytime, the Brabant countryside is the domain of nature lovers and hikers; in the evening it turns into the workspace of drug criminals and other shady figures. This seamless mixture of upper and lower world is typical of Brabant. Over the past decades, this province has grown into the drug barn of Europe, renowned worldwide for one of its most profitable export products: xtc. Photographer Stan Heerkens dived behind the facade of the pittoresk countryside and managed to capture this in images. Writer Jan van Tienen wrote an introduction to his work.


---
NOVEL SERIES
Das Mag
Book

200 × 125, 210 × 135 mm / offset print
Series of books for publisher Das Mag:

2021
Maar dat mag je niet zeggen, (But you can not say that). Non-fiction by Nikki Sterkenburg / De nieuwe Koloniale leeslijst, (The new Colonial reading list). Non-fiction by Rasit Elibol, copublished with De Groene Amsterdammer.

2020
Te Laat, (Late). Non-fiction by Vera Spaans / Ik weet je wachtwoord, (I Know Your Password). Non-fiction by Daniël Verlaan.