---
BLACK LIBERATORS: AFRICAN AMERICAN SOLDIERS IN THE NETHERLANDS
Book

155 × 215 mm / offset print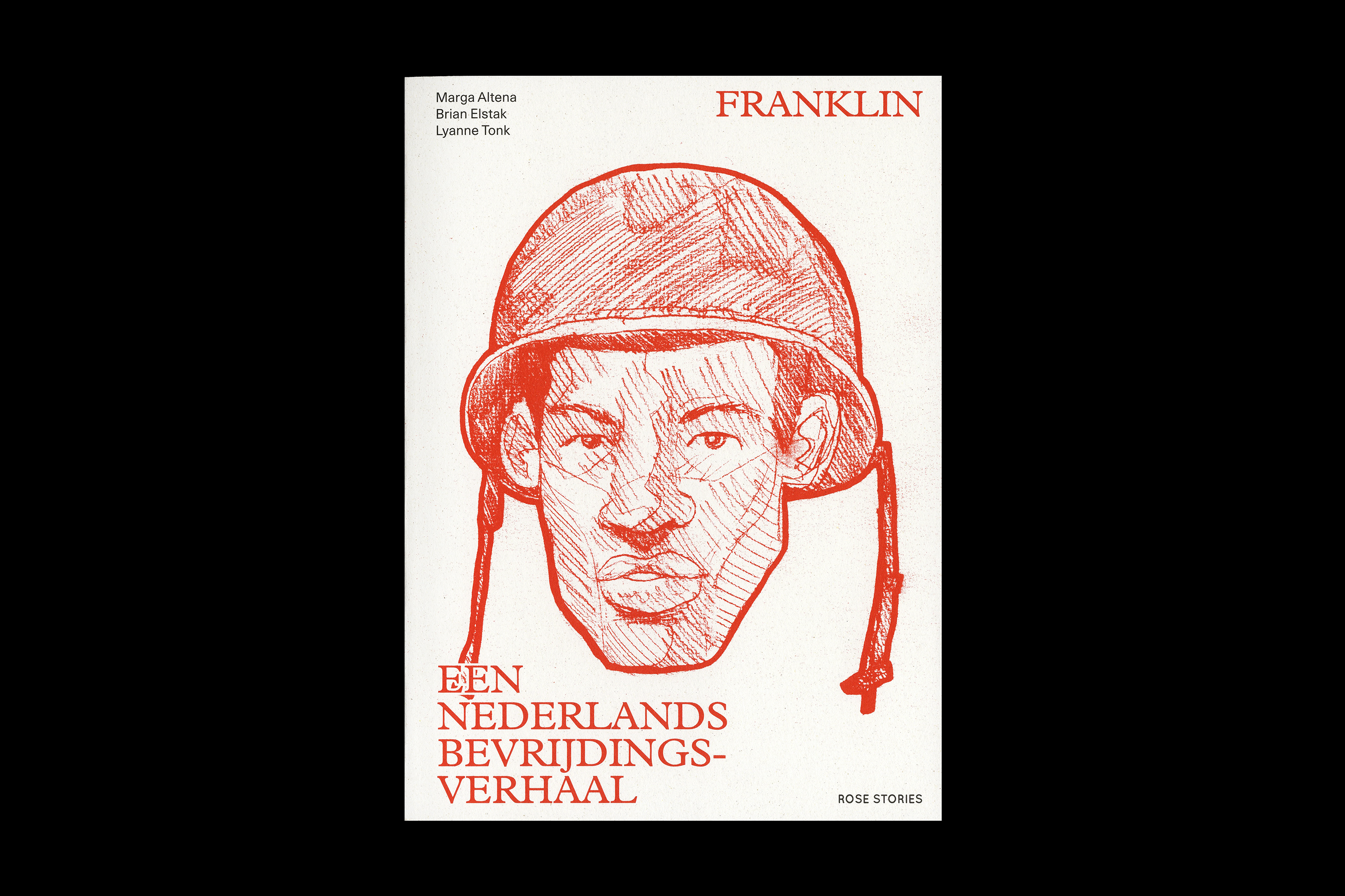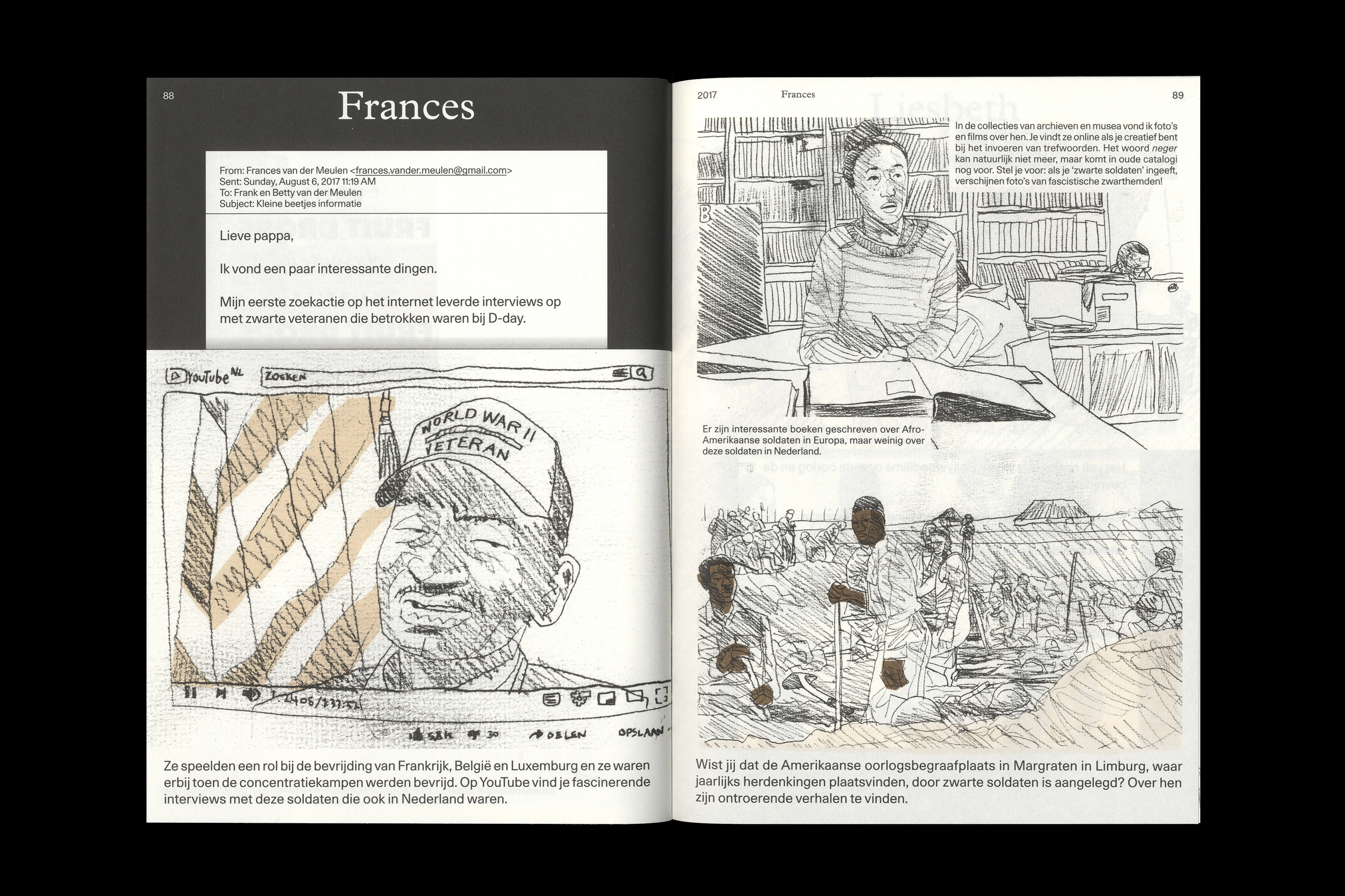 When the Dutch are asked about the soldiers who liberated the Netherlands in 1944 and 1945, they think of white American, Canadian, English, and maybe of Polish soldiers. People are often unaware that about 10% of the American army consisted of black soldiers.
African American soldiers were usually deployed in Quarter Masters Service Companies, but they were also present at the front. Despite their merits, black liberators have disappeared from Dutch collective memory, historiography and from national commemoration.
An exhibition and graphic novel were created to tell this hidden part of history. In the exhibition, six tapestries with supporting historical documentation depict various chapters in the history of African American soldiers, focusing on the Netherlands. The graphic novel, 'Franklin: Een Nederlands bevrijdingsverhaal', tells the love story of Franklin and Liesbeth. It traces back a history, but also shows why it stills plays a role now.
The exhibition travelled in the Netherlands from Bevrijdingsmuseum, Groesbeek, to Vrijthof, Maastricht to finally NIOD, Amsterdam.
With: initiator/writer Marga Altena and artist
Brian Elstak
.
---
BLACK LIBERATORS: AFRICAN AMERICAN SOLDIERS IN THE NETHERLANDS


Poster, carpets, travelling exhibition

1778 × 1372 mm, various / weaving, various