Koninklijk Paleis Amsterdam



Royal Award for Modern Painting



The Royal Award for Modern painting is a prize given by King to young talented painters. The prize has a long history and already exists since 1947. The winners of 2019 were Leo Arnold, Cian-Yu Bai and Machteld Rullens. Together with them twelve other participants were chosen to exhibit their works. The exhibition takes place in Paleis op de Dam, which is the palace in the city centre of Amsterdam, a beautiful decorated building build between 1648 and 1665 as city hall based on the design of the architect Jacob van Campen. The exhibition forms an interesting contrast with the building. The contemporary paintings in a very classical environment. The design of the catalogue plays with these contrasts and the silver images in it are based on the statues in the palace.


Contains: publication
Size: 190 x 245
Material: offset print + foil + 2 PMS
Year: 2019

Le Mini Who?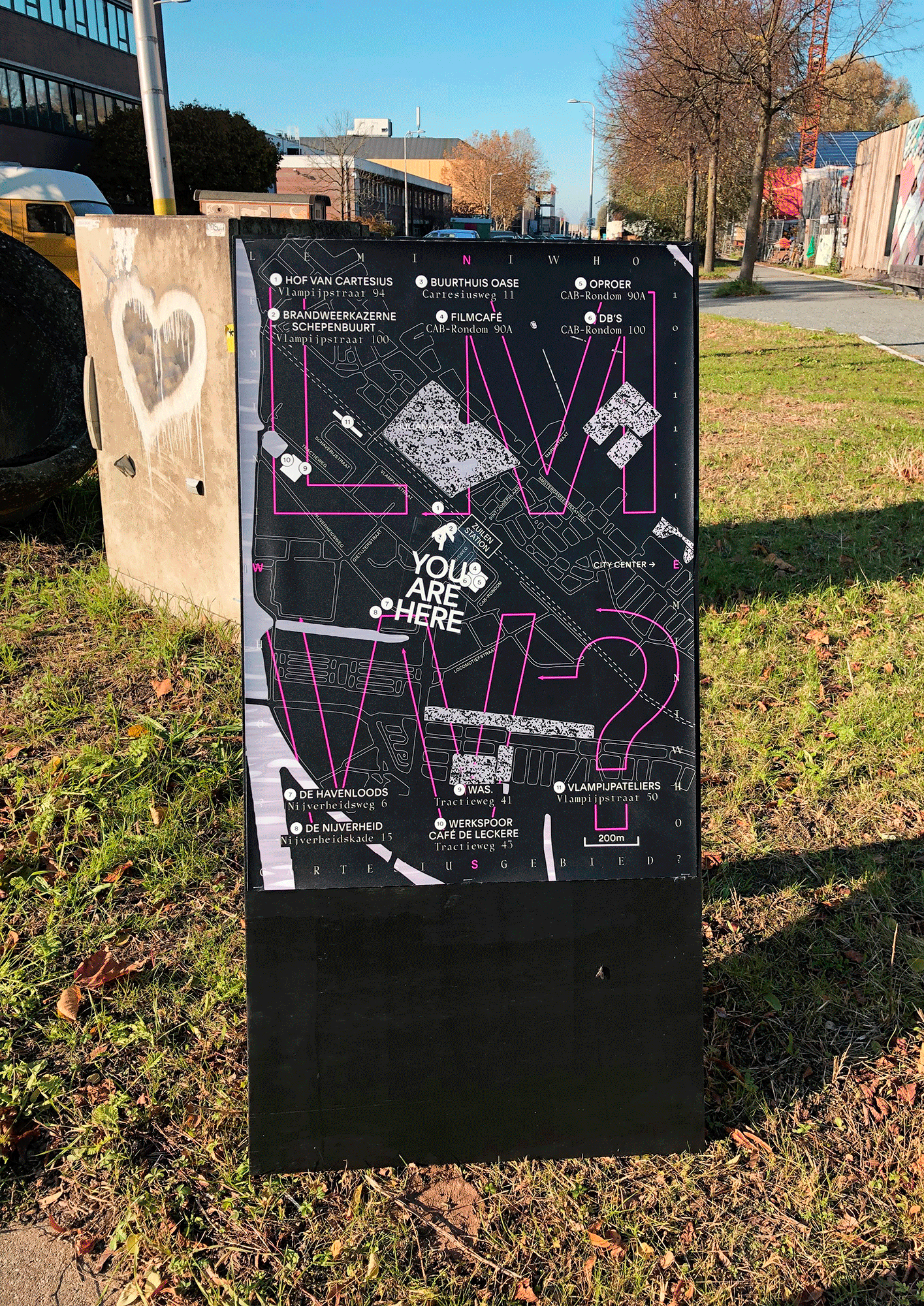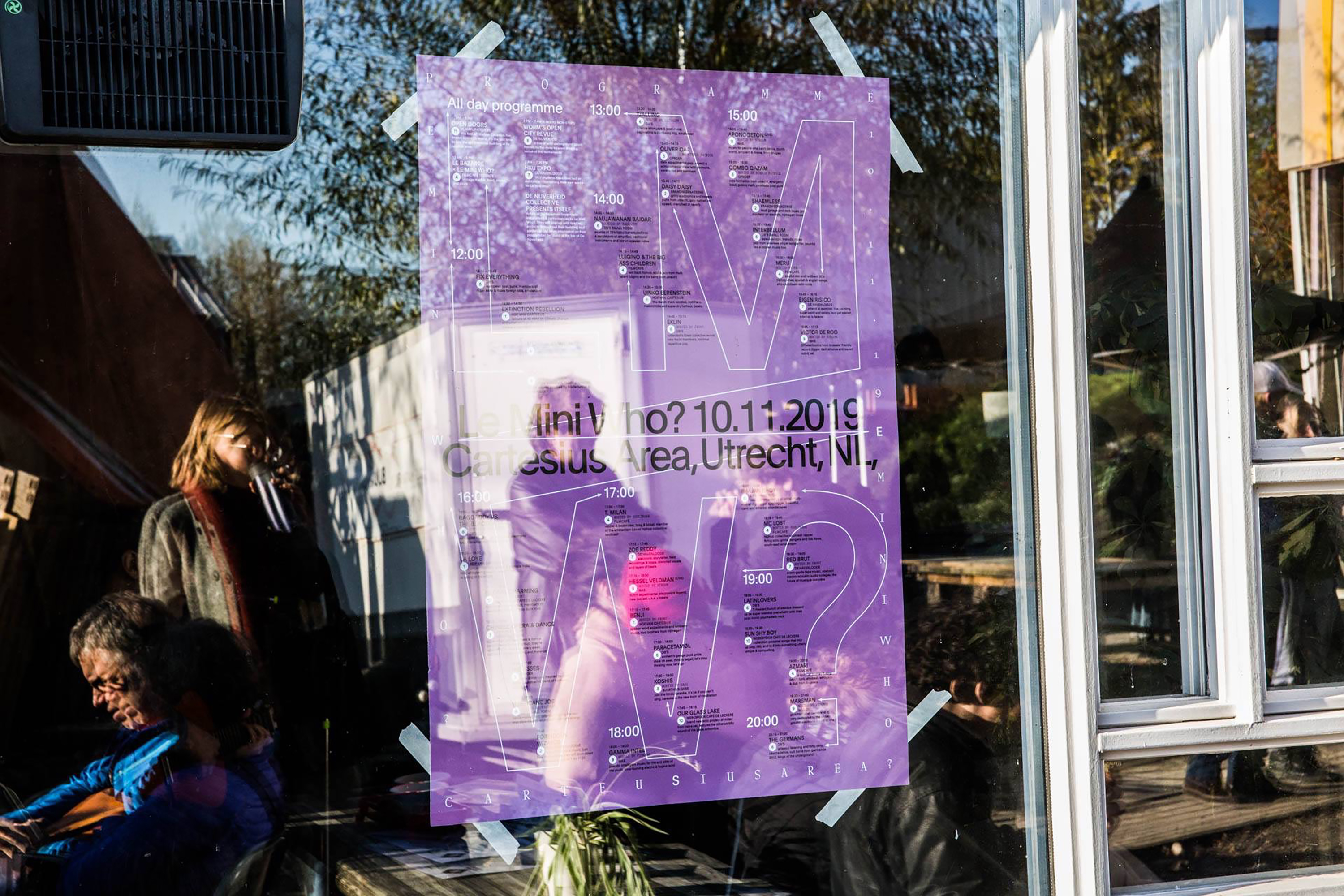 C
On the Move

The free day part of the music festival Le Guess Who? The thriving neighbourhood around the Voorstraat (Utrecht,NL), is transformed into a downtown festival. Unknown upcoming band play in local venues like shops and bars. This year the festival moved to another part of the city, which became the inspiration for identity for the festival. The map and the arrow as functional elements and as well as aesthetics. Signs designed together with and build by Triomf. Last photo by Sabrine Baakman.

Contains: posters, banners, program
(part of LeGuessWho? program)
Size: A6, A1, A2, A3
Material: offset print and digital print
Year: 2019

Agathenburg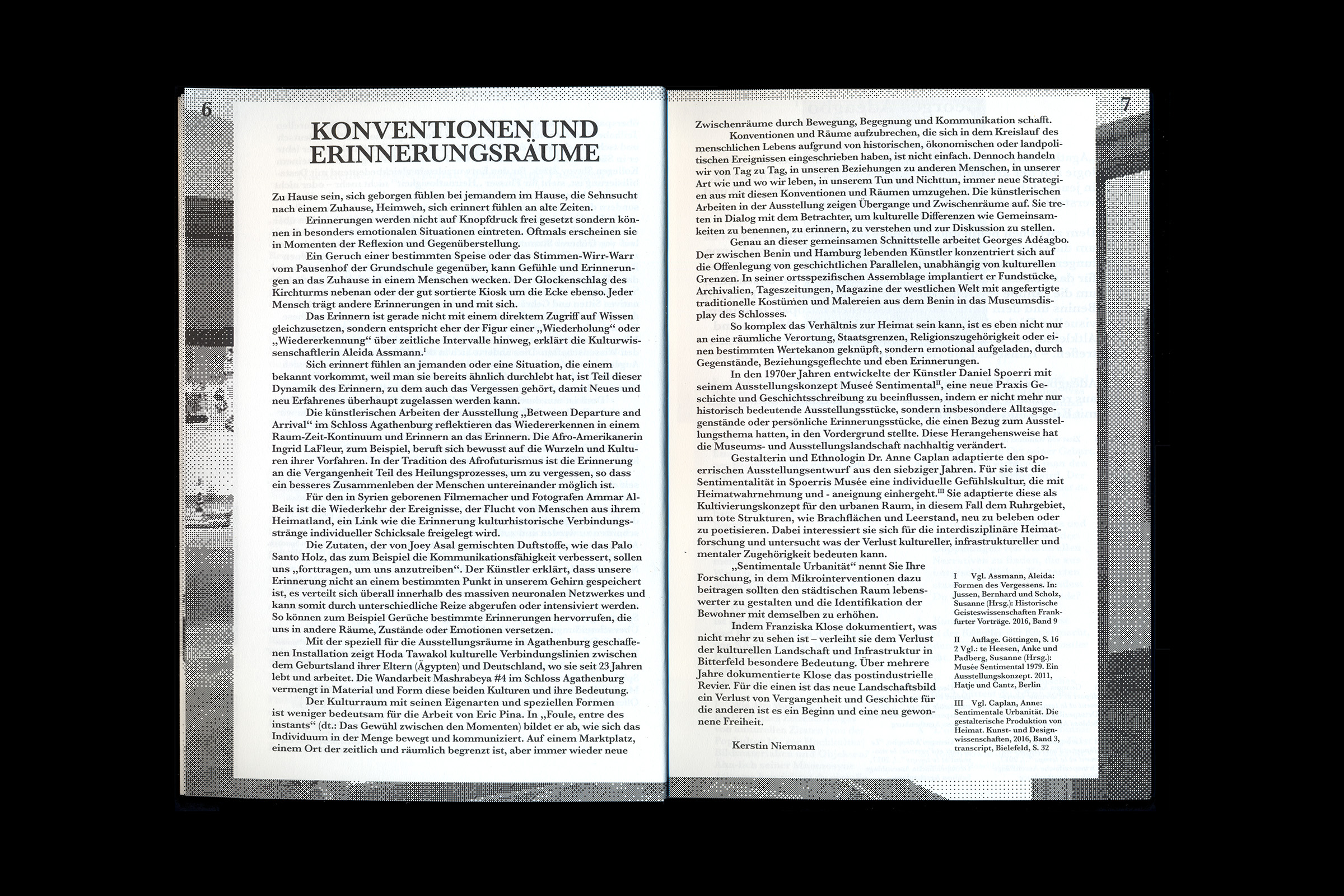 Between departure and arrival

Art publication for a group exhibition at Kulturstiftung Agathenburg (close to Hamburg). It includes 7 artists that show works related to transformation through urban and political space, making home, cultural identity and no-space.

Contains: publication
Size: 210 x 148
Material: digital printing
Year: 2017

Vormforensen
C
Het meest geloofde sprookje
Het meest geloofde sprookje/The most believed fairy tale is collaboration work with Anne-Marie Geurink. She worked on a fairy tale about our capitalistic money system. She did the story and research and asked me to create images based on her story. Which became a play of circles and patterns in red and blue PMS. Together we designed the book. The patterns on the inside of the pages are taken from security envelopes: the patterns protect the content like passwords, account numbers or other confidential financial information from prying eyes. Selected as Best Dutch Book 2015.
With:
de Vormforensen
Contains: book, illustrations
Size: 220 x 325 x 9
Material: 2 pms offset print, foil
Year: 2015