NOS Oog op morgen, 2019
C
Schrijvers over schrijvers

'NOS Oog op morgen' is a radio show from the NOS, the television channel for news in The Netherlands. Schrijvers over schrijvers (Writers on writers) is a publication that consists of fragments taken from the radioshow, in which writers were asked to tell about their favourite writers.

Text: Elles Tukker
Illustrations: Floor von Dülmen Krumpelmann

Contains: publication
Size: 190 x 125
Material: offset printing

Le Mini Who?, 2018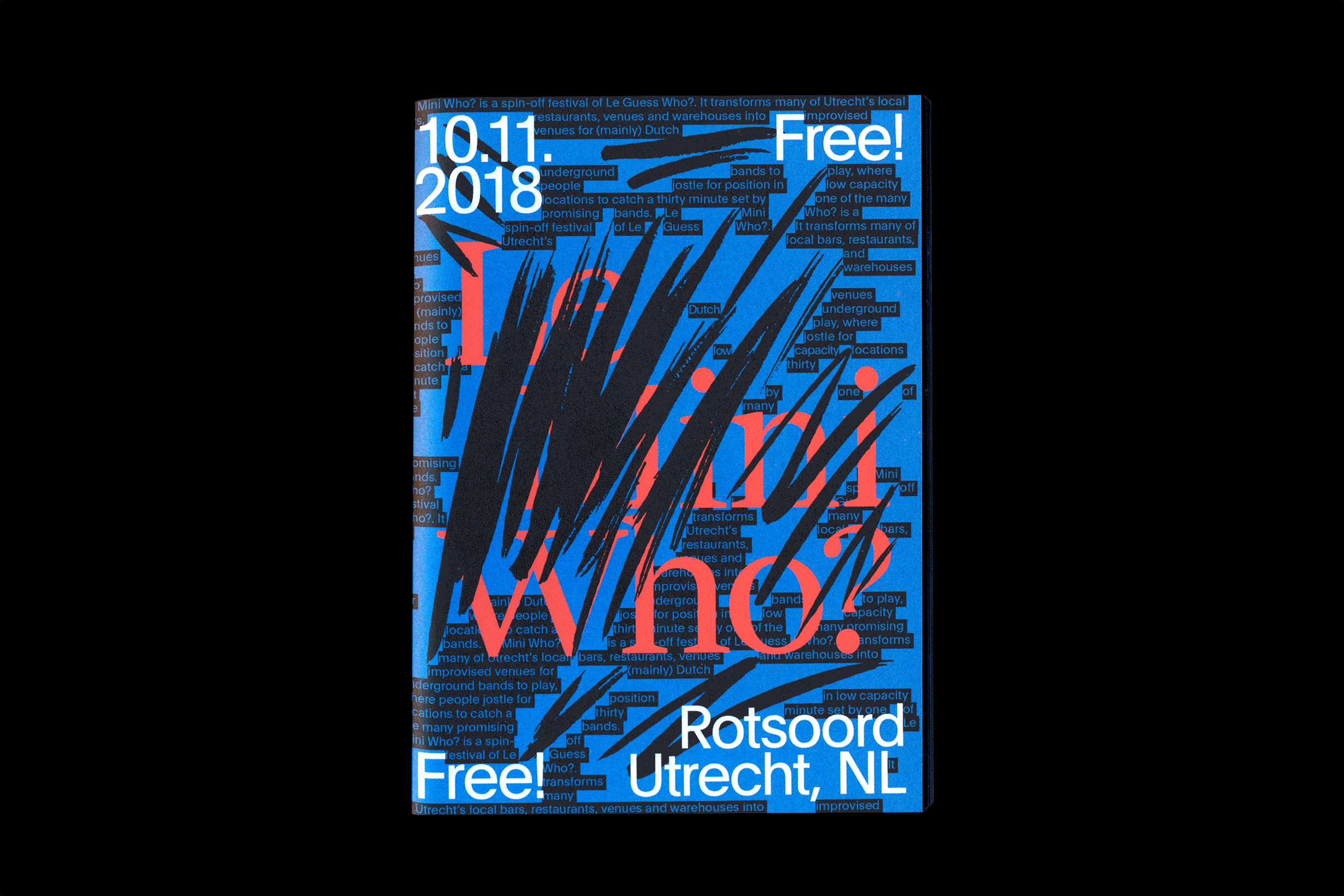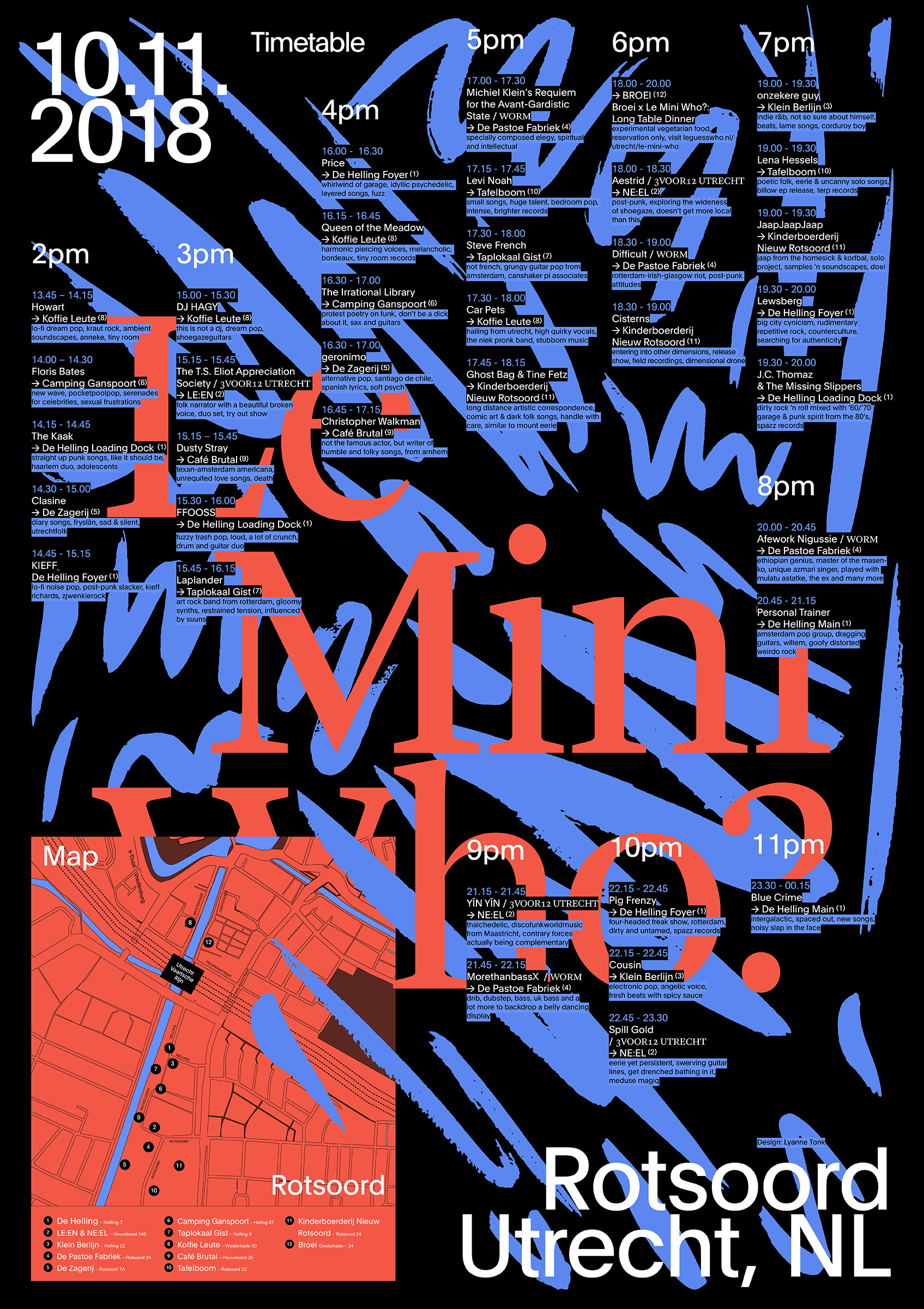 C
The Sound of the Underground

The free day part of the music festival Le Guess Who? The thriving neighbourhood around the Voorstraat (Utrecht,NL), is transformed into a downtown festival. Unknown upcoming band play in local venues like shops and bars. The identity changes every year and this one is inspired by all the not-so-well-known-yet, diverse and more experimental sounds that you can hear. Using the very creative and poetic descriptions, that are used to express what kind of music it is, also in the visuals.

Contains: posters, banners, programm
(part of LeGuessWho? programm)
Size: A6, A1, A2, A3
Material: offset print and digital print

Agathenburg, 2017
C
Between departure and arrival

Art publication for a group exhibition at Kulturstiftung Agathenburg (close to Hamburg). It includes 7 artists that show works related to transformation through urban and political space, making home, cultural identity and no-space.

Contains: publication
Size: 210 x 148
Material: digital printing

China megalopolis, 2016–ongoing
Endless cities
When I stayed in China I became fascinated with the megalopolis cities that are everywhere around there. With names I never heard of, interchangeable with skyscrapers, old town, building blocks etc. Endless floating clouds of buildings. But somewhere hidden still a tiny bit of their own identity. China megalopolis is an unfinished project with print on layers of glass showing a visualisation of my experiences.
Contains: print
Size: 210 x 297 (A4)
Material: silkscreen
For sale →
here
Vormforensen, 2015
C
Het meest geloofde sprookje
Het meest geloofde sprookje/The most believed fairy tale is collaboration work with Anne-Marie Geurink. She worked on a fairy tale about our capitalistic money system. She did the story and research and asked me to create images based on her story. Which became a play of circles and patterns in red and blue PMS. Together we designed the book. The patterns on the inside of the pages are taken from security envelopes: the patterns protect the content like passwords, account numbers or other confidential financial information from prying eyes. Selected as Best Dutch Book 2015.
With:
de Vormforensen
Contains: book, illustrations
Size: 220 x 325 x 9
Material: 2 pms offset print, foil